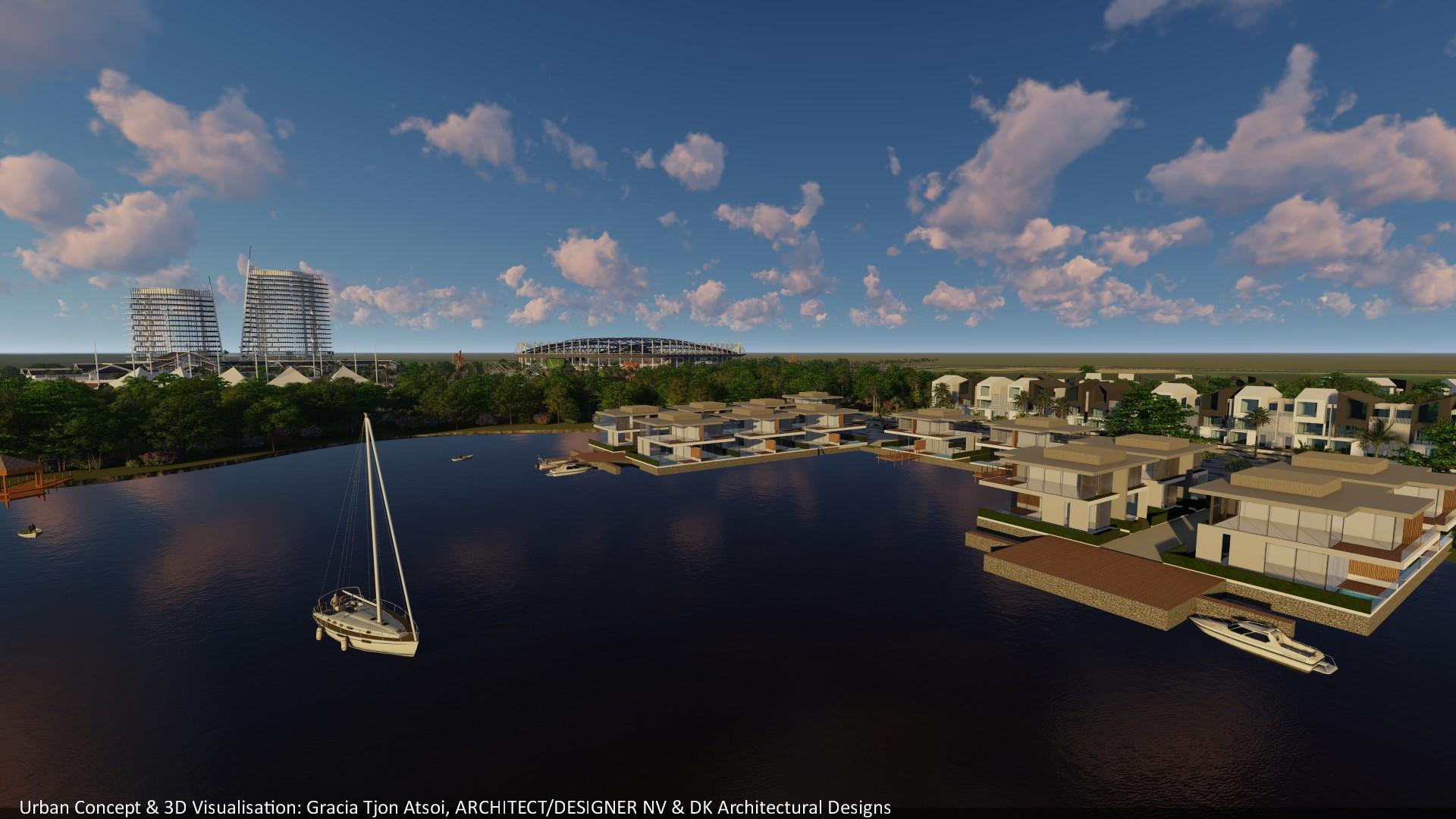 Ring Harbour City
Discover Ring Harbour City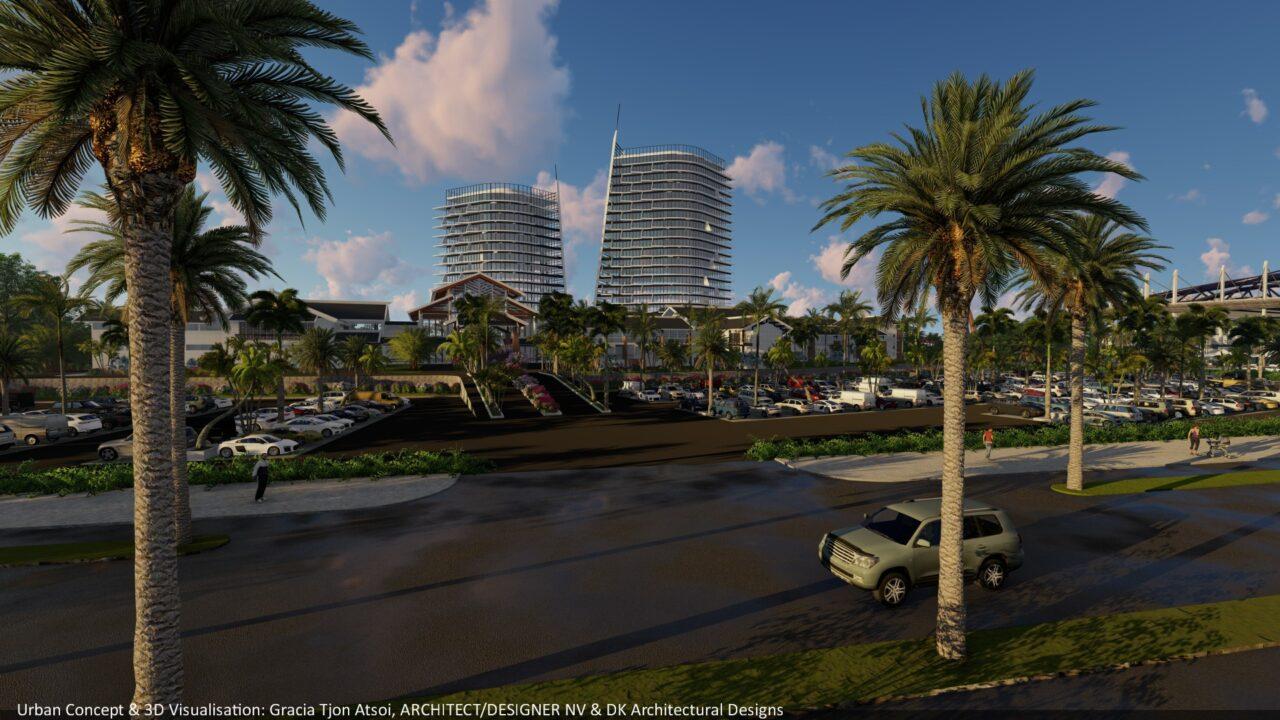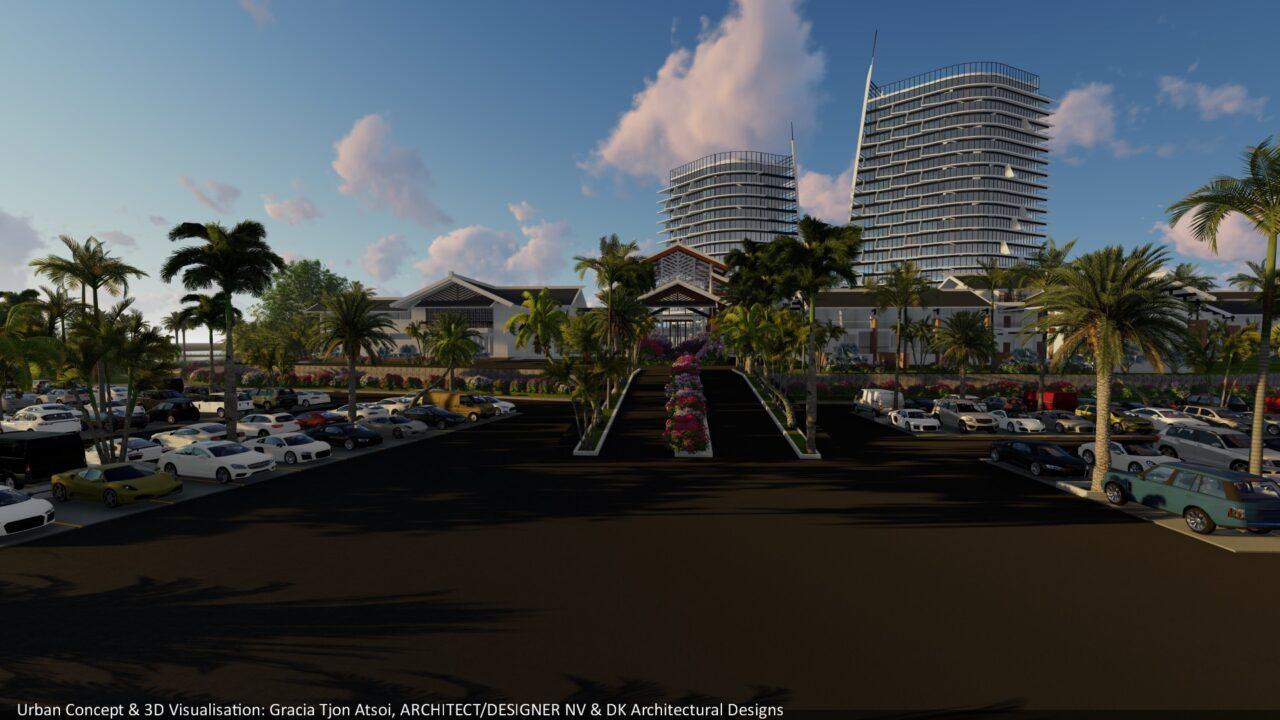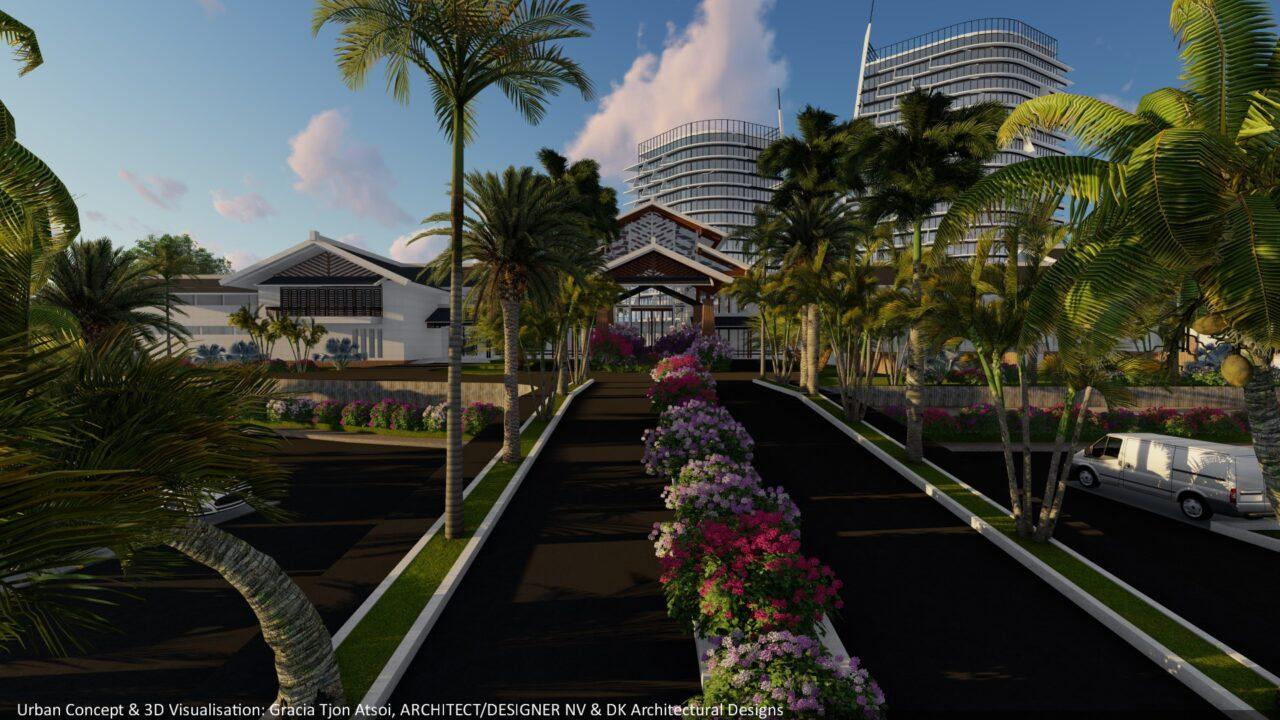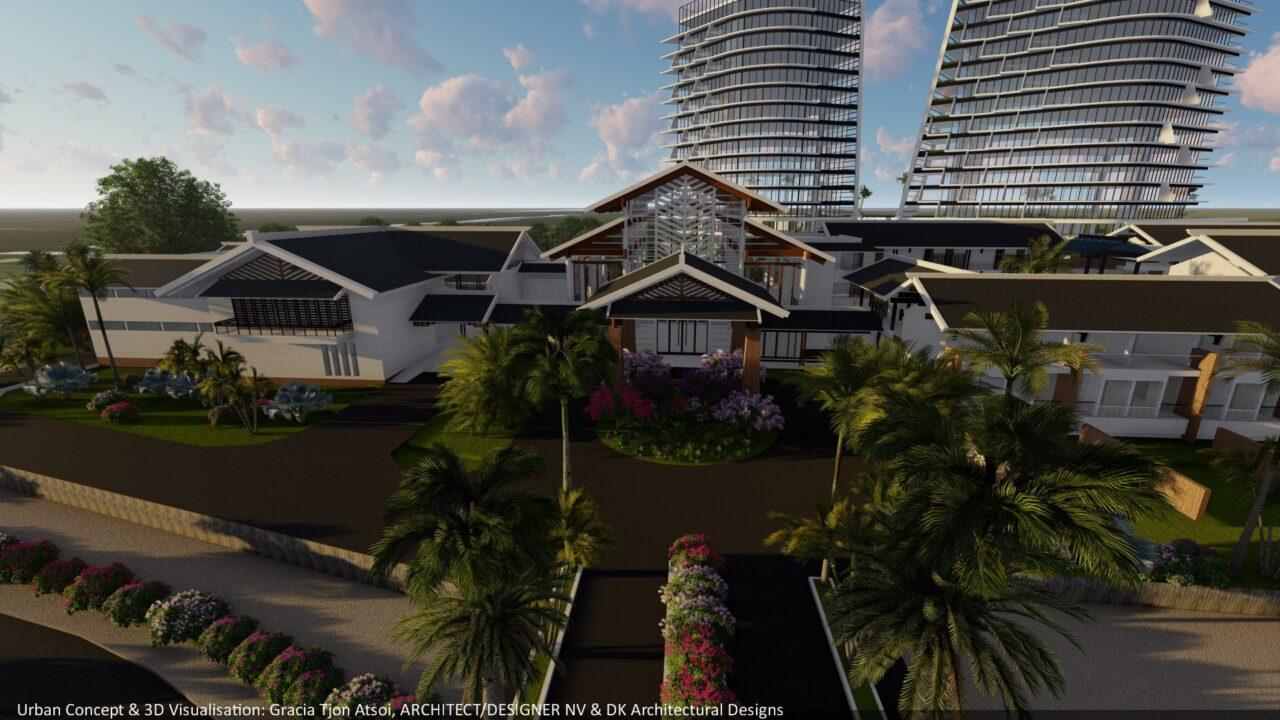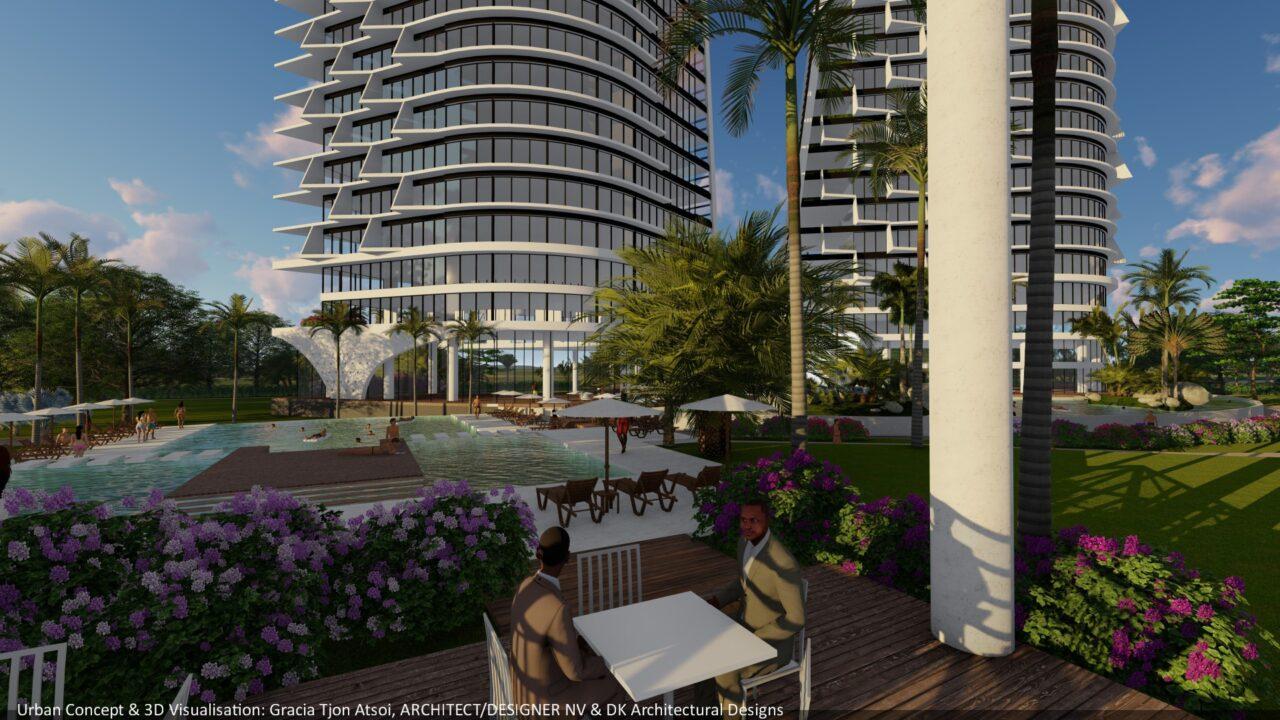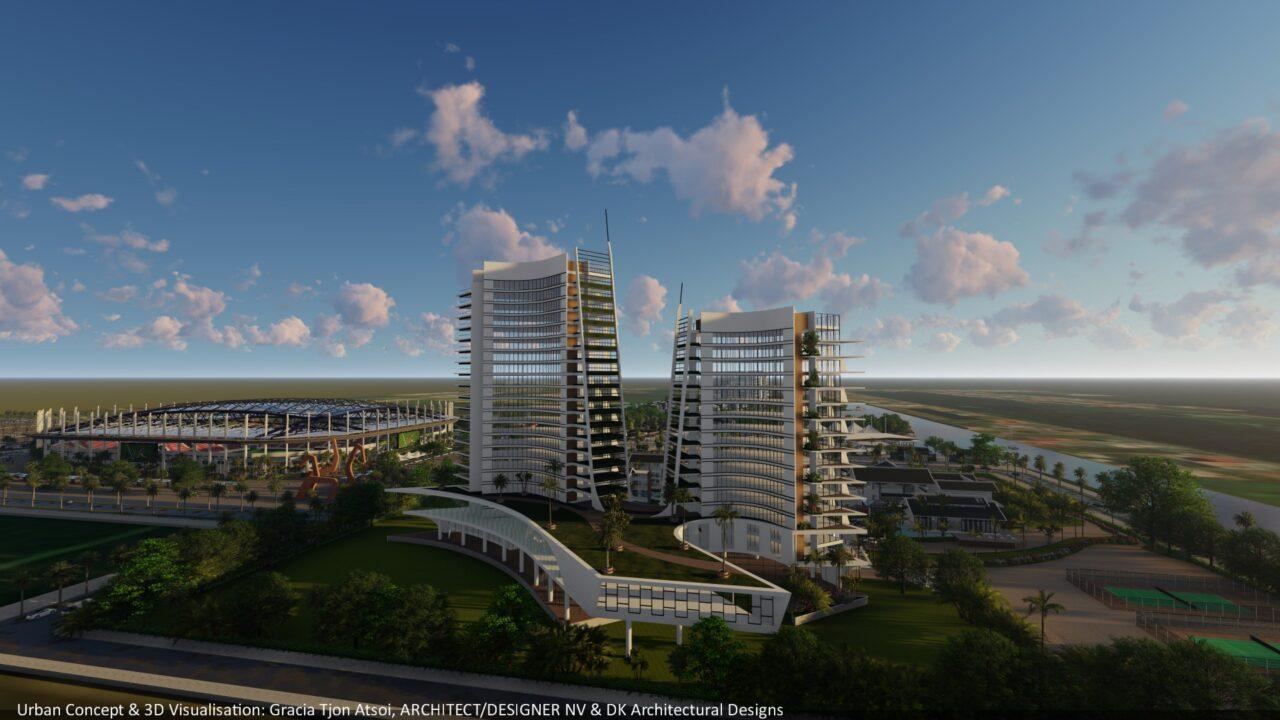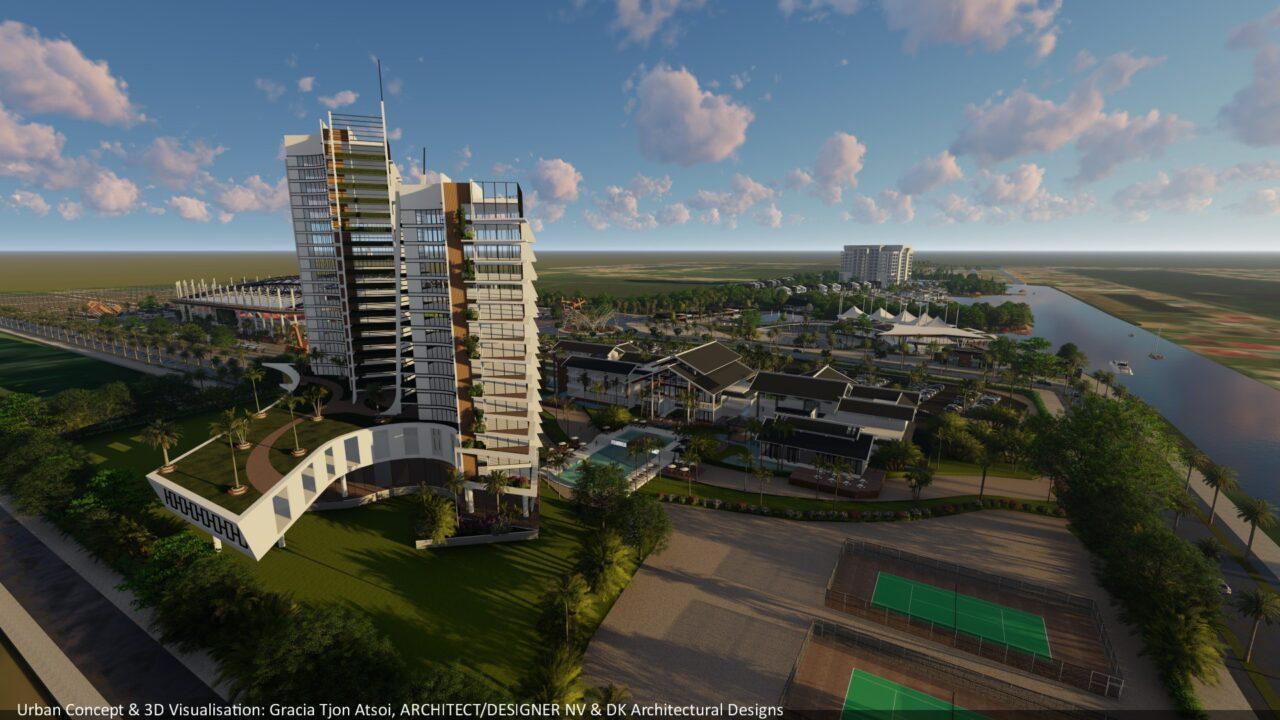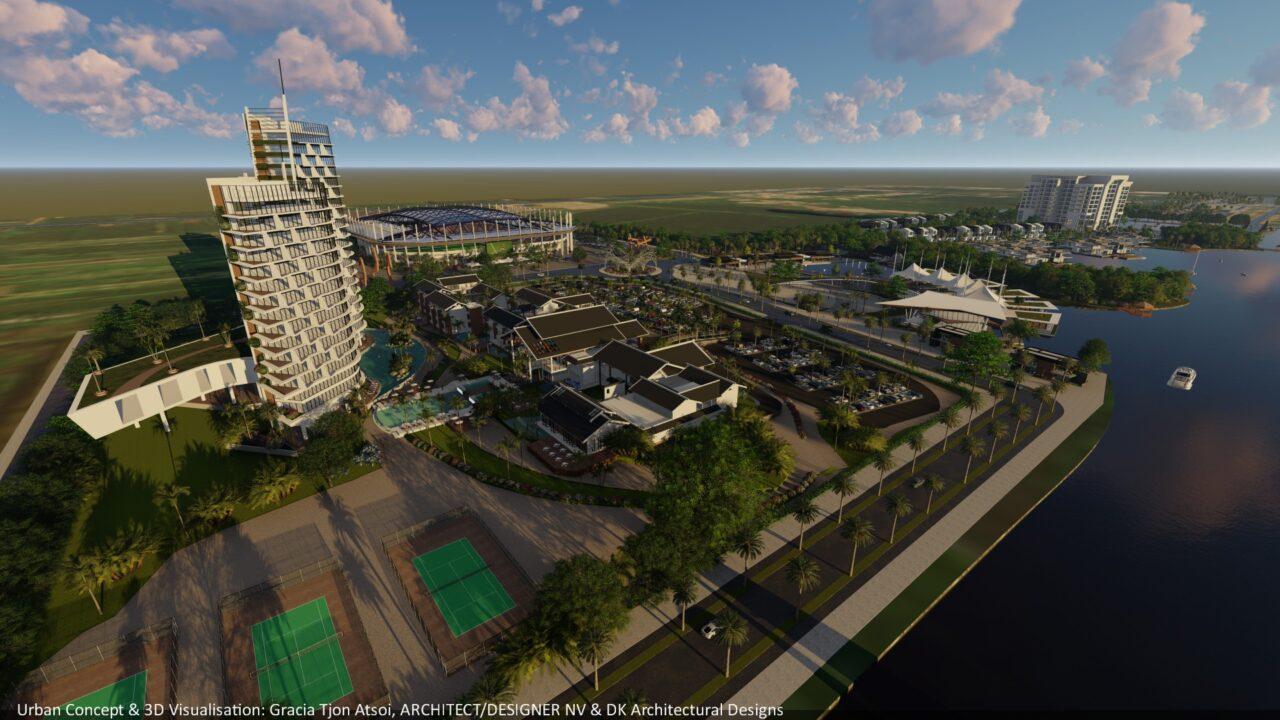 Beautiful Environment
Represented by our pristine Amazon beach, lush green landscaping, well maintained public spaces, well-designed jogging paths and sidewalks with interesting public art experiences. These signature public amenities reflect the maintenance standards that the community expects and allow visitors to immediately identify they are in Ring Harbour City.

In other words, you immediately recognize when you have arrived in Ring Harbour City!
Destination & Amenities
Represented by luxury hotels, eateries, high-end boutiques and shopping areas available in our beautiful ambiance. Furthermore, the goal is set to make people enjoy themselves through all climate seasons. Let's be honest: in the rainy seasons (in Suriname) there's mostly not much room for outdoor recreation. Nothing but grey skies, wind and rain, you'd probably prefer to be somewhere else.

Ring Harbour City brings the outdoors indoors by giving the opportunity to escape the rainy season with a swim in the state-of-the-art subtropical swimming pool. One can also choose to visit the well-equipped sports facilities or simply enjoy delicious and various food in the food corners.

So, what better way to keep your spirits up by escaping to a tropical paradise for 365 days? Just a short dip in one of the tropical pools at Ring Harbour will have you feeling like a brand-new person. Let's dive in!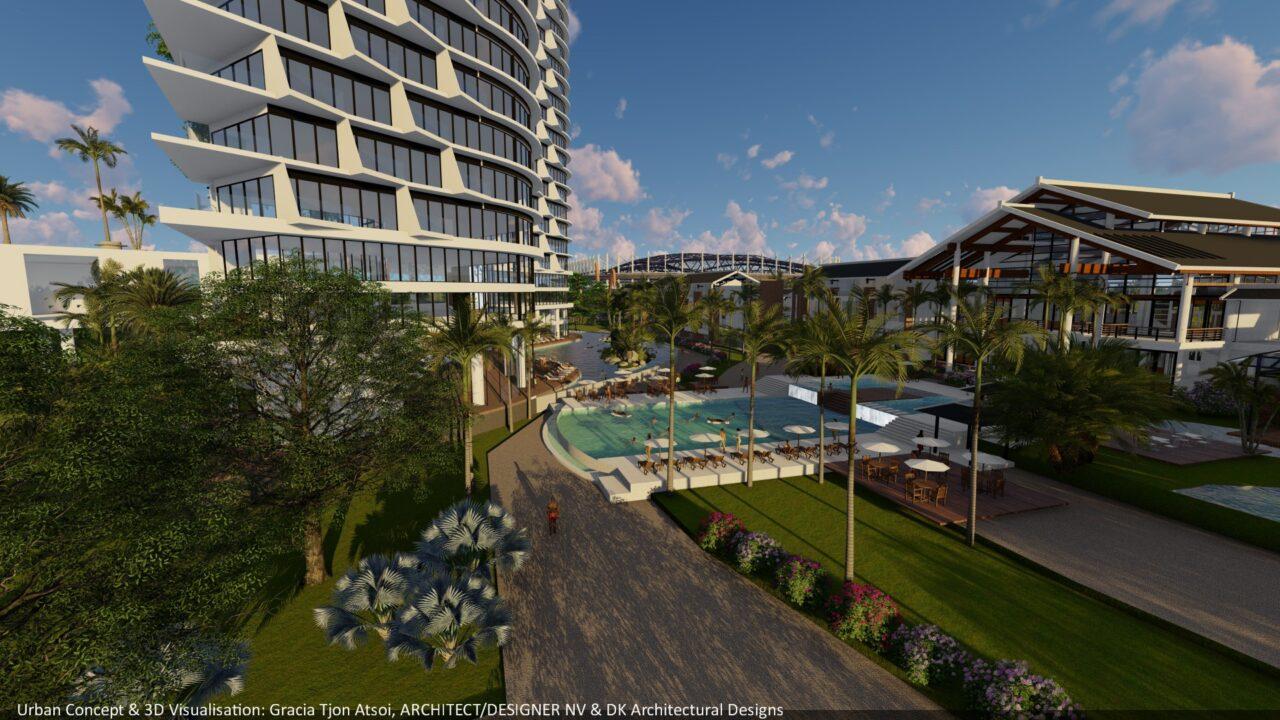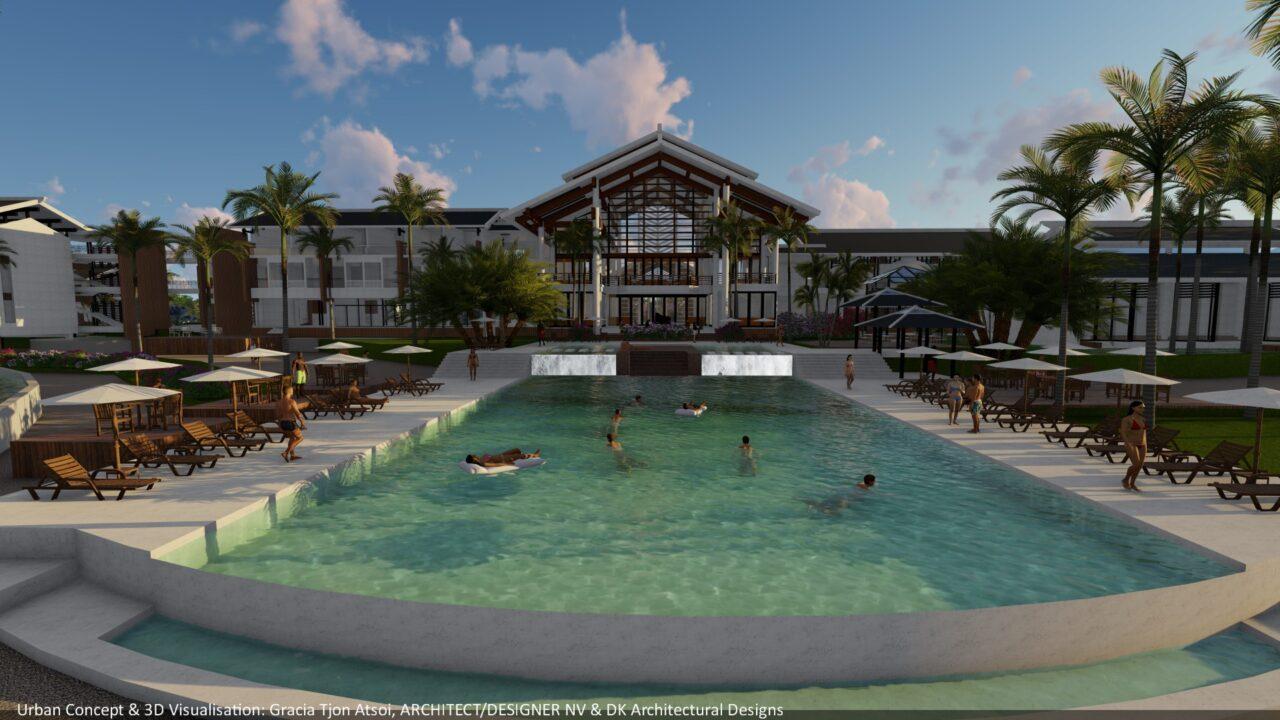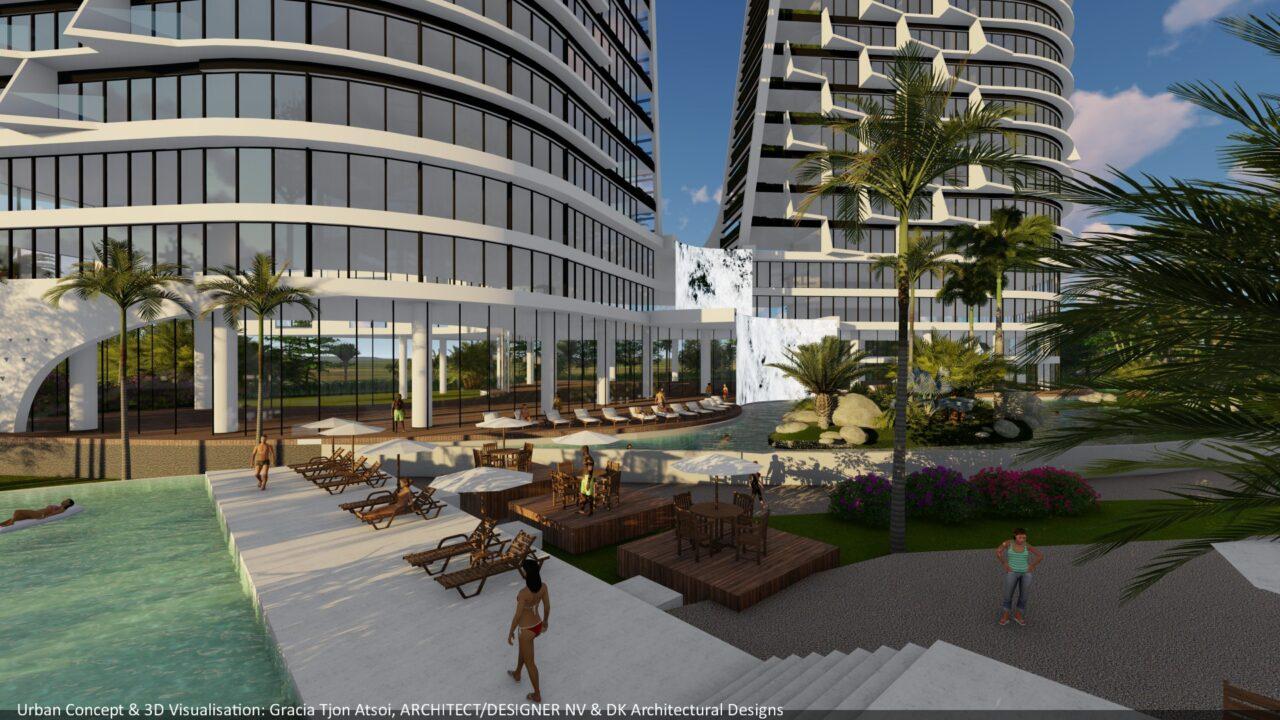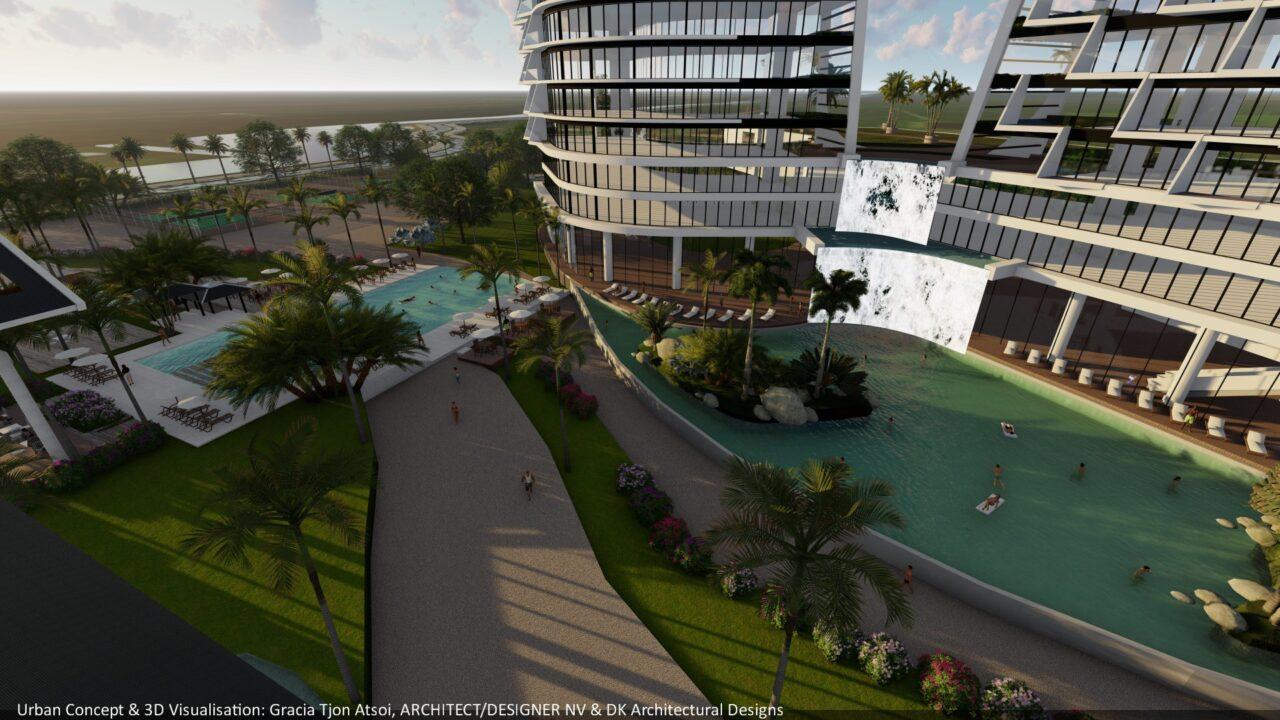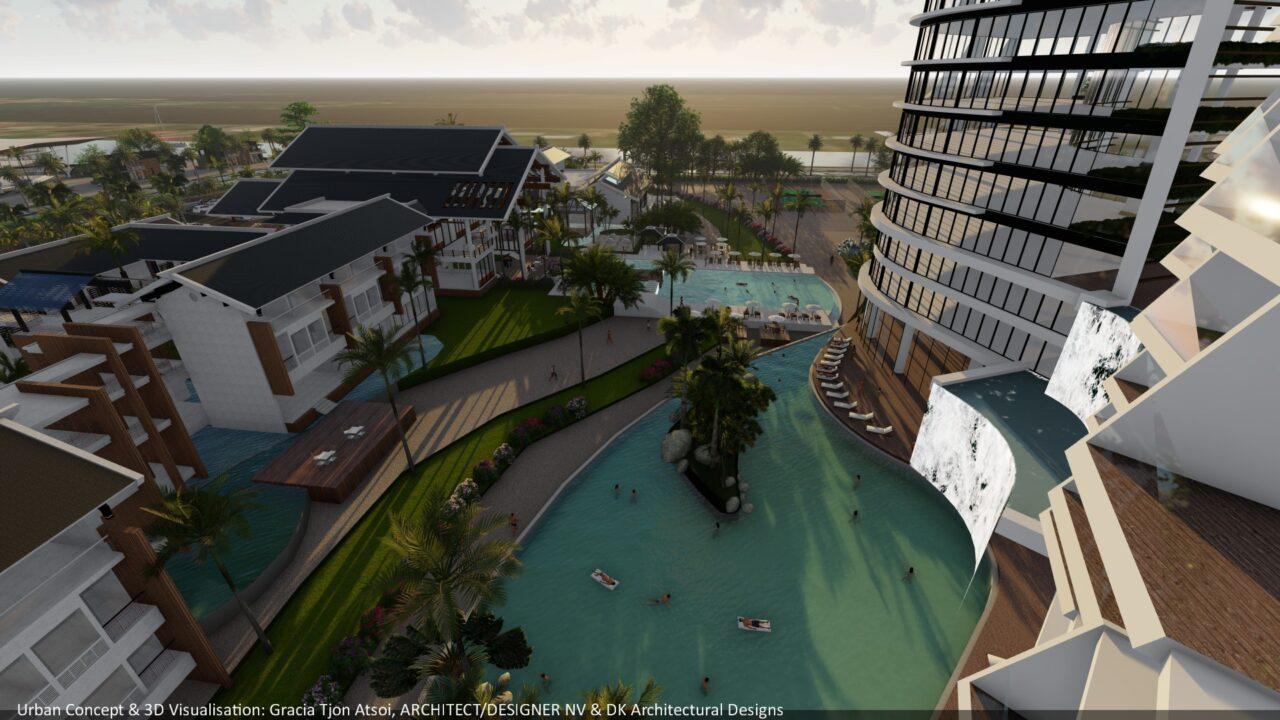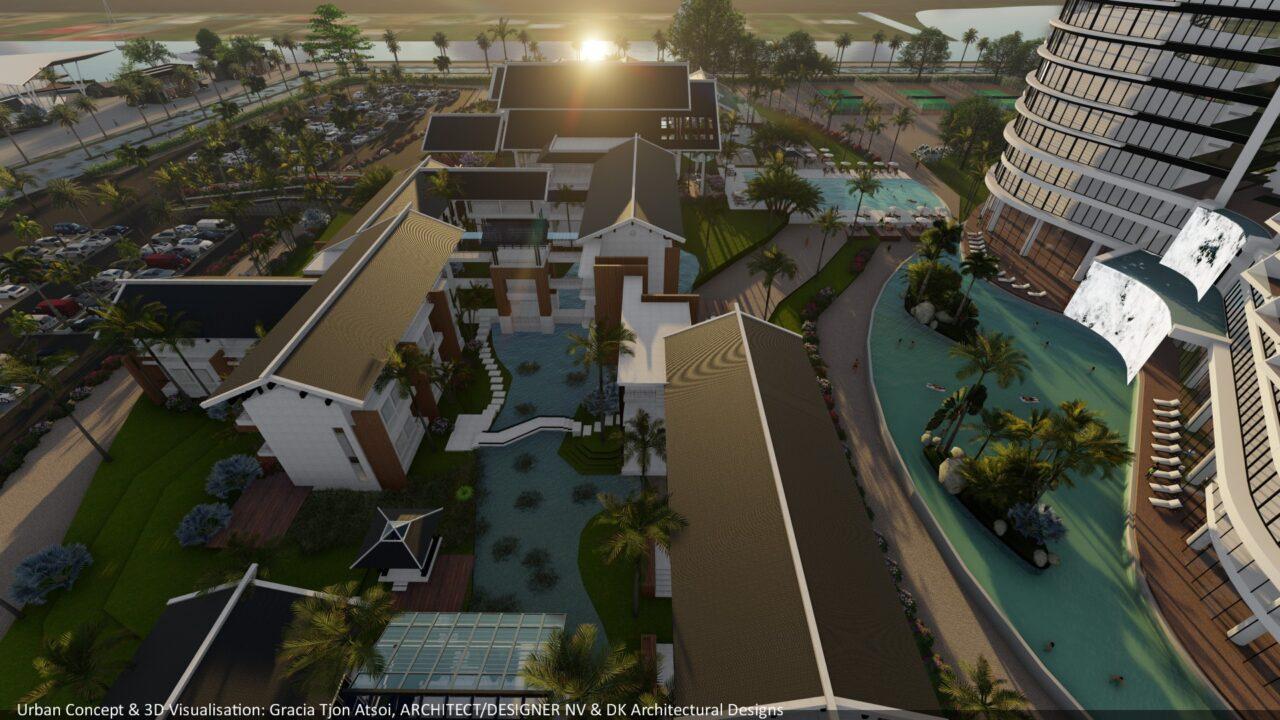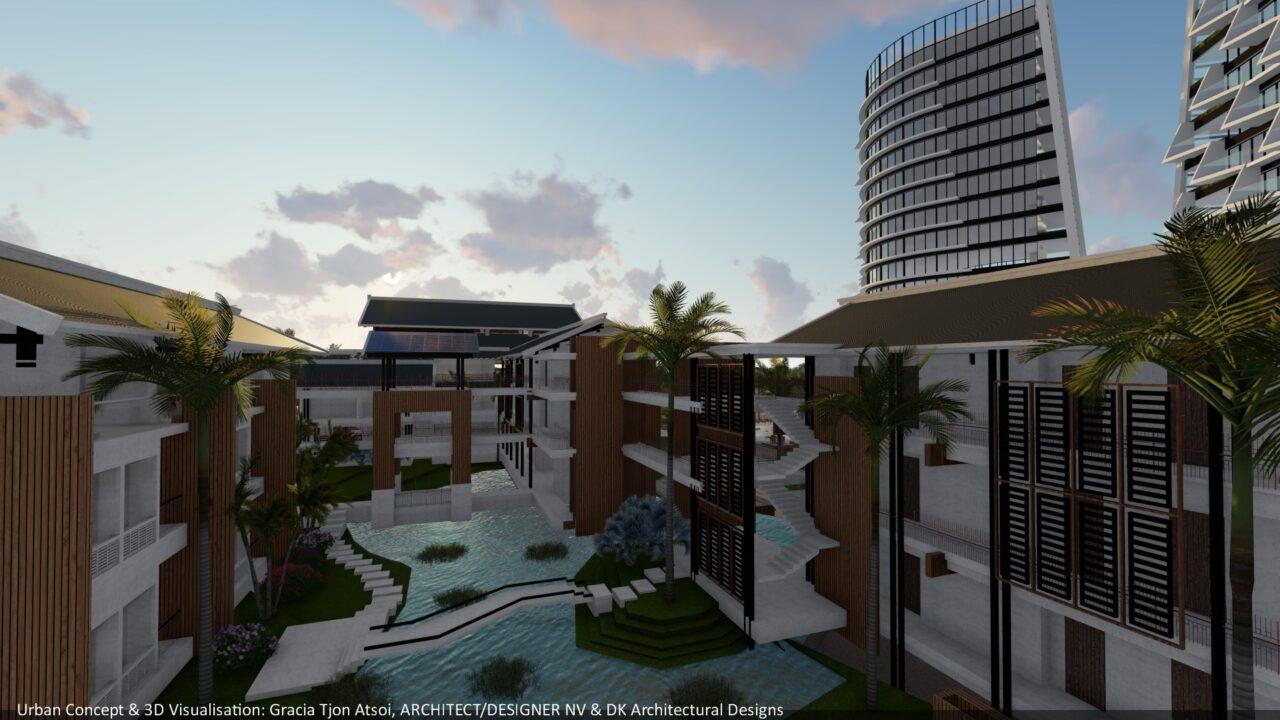 Exclusivity & Access
Well-organized events, exclusive tours, special access programs and festivals are just some of the exclusive opportunities created for residents and visitors and reflect the community's refined taste.
Safety
Focus on a community policing model where officers are staffed, trained and motivated to provide excellent service and safety to the residents and visitors in a pleasant and friendly manner. The increased visibility, investment in state-of-the-art technology and employment of innovative policing strategies ensure that our community ensures optimal safety by being a leader and model in public safety.
Smart City
Ring Harbour is a greenfield opportunity for actualizing niche technologies on 100 percent scale. The niche technologies are contributing to the digital citizen ID, food traceability, renewable energy and management, ubiquitous Wi-Fi, smart waste management, smart water system with smart parking and security. A paperless city administration that strives for 100 percent environment-friendliness.
Newsletter
Sign up to our newsletter!