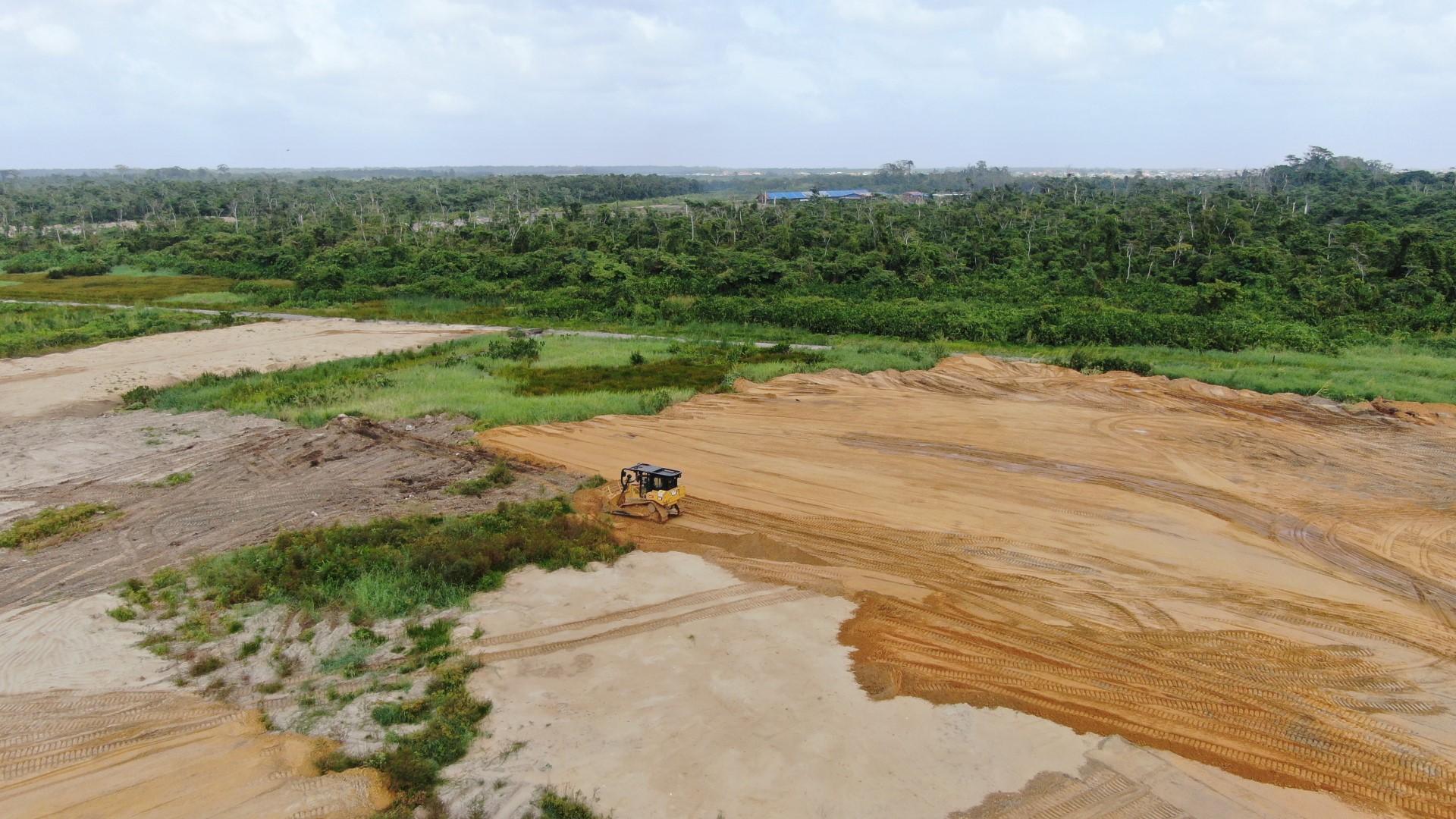 Land Development
Building a city from scratch is as hard as it sounds.
At Ring Harbour, we are not just developing land for sale or lease. Our goal is not merely commercial. We have a dream and we commit ourselves to realize this dream!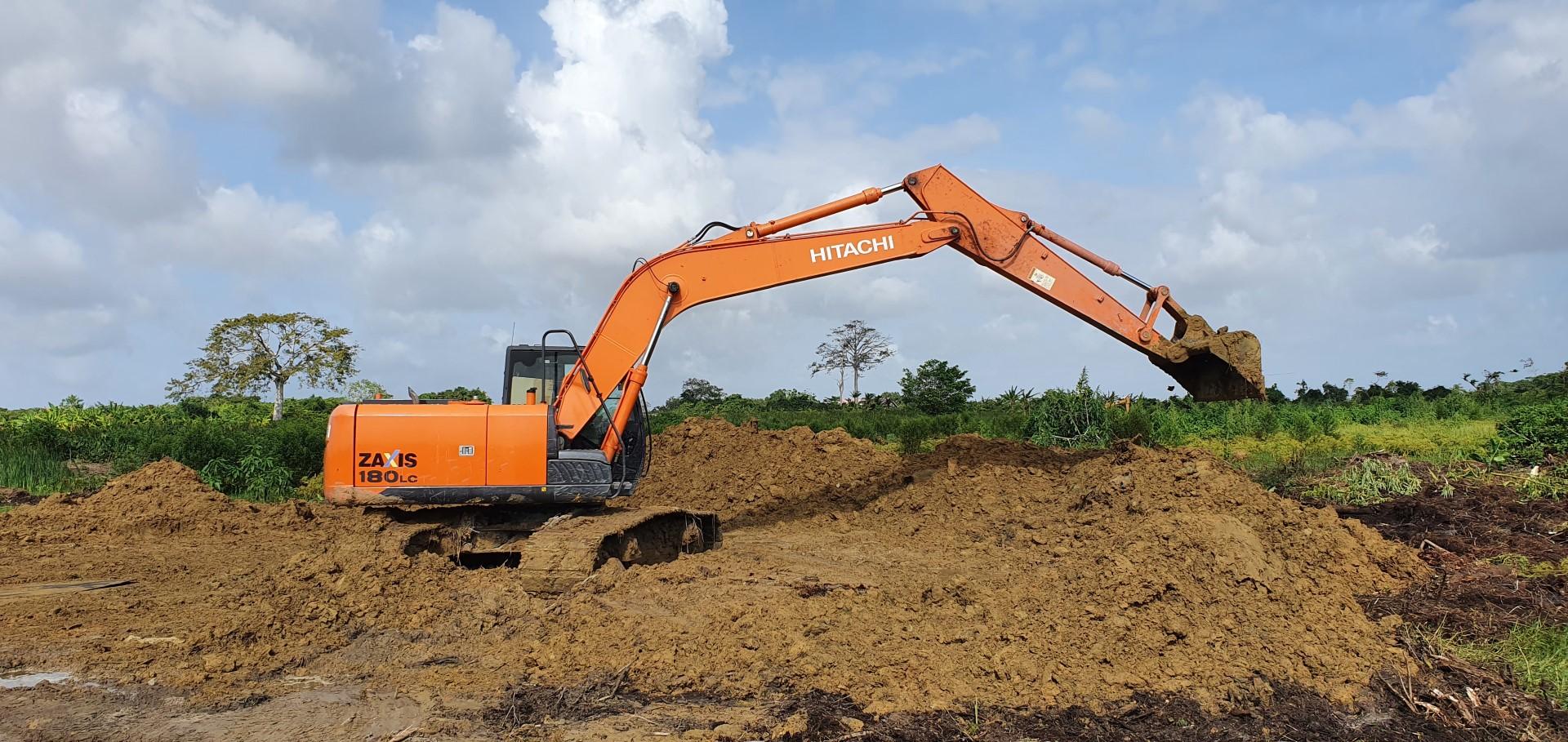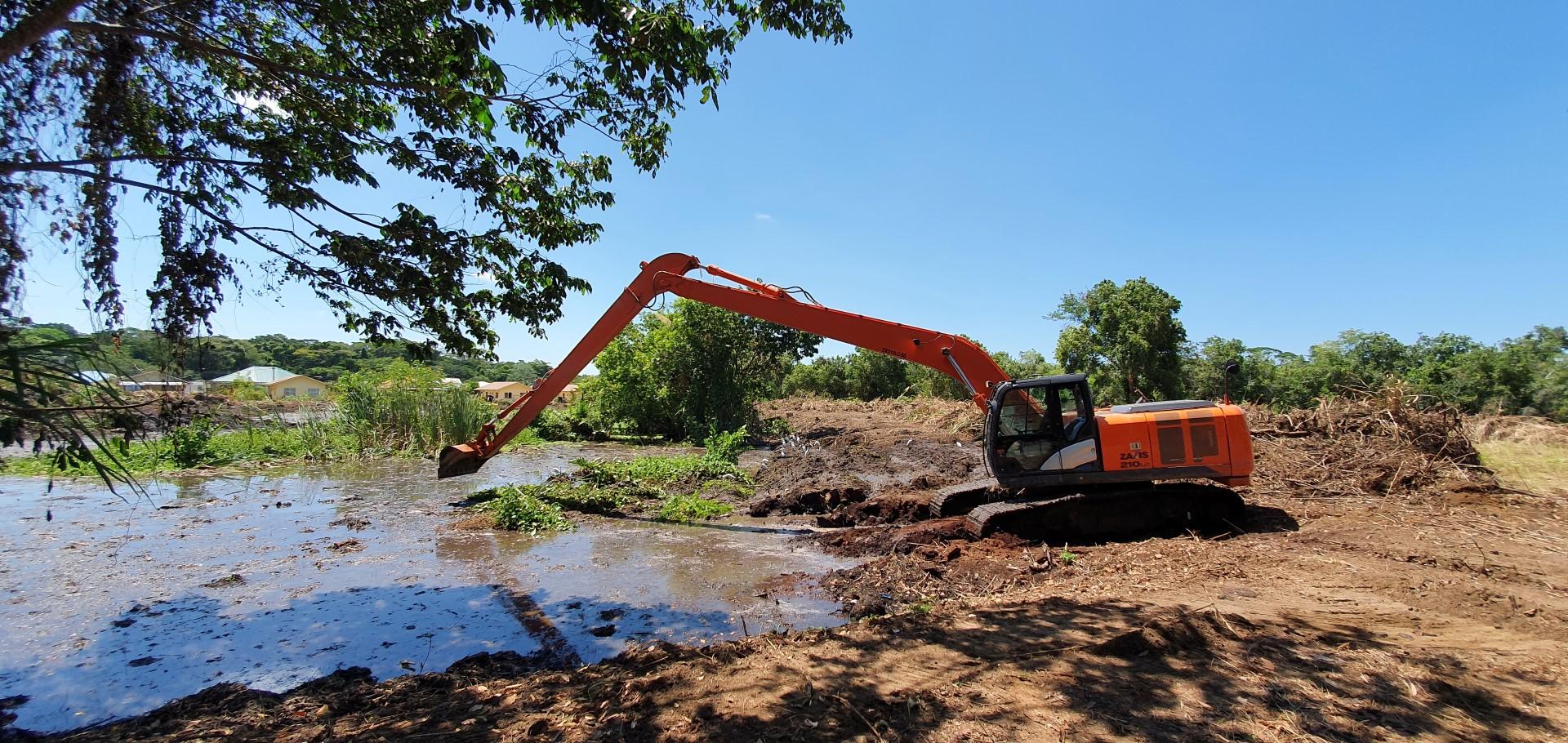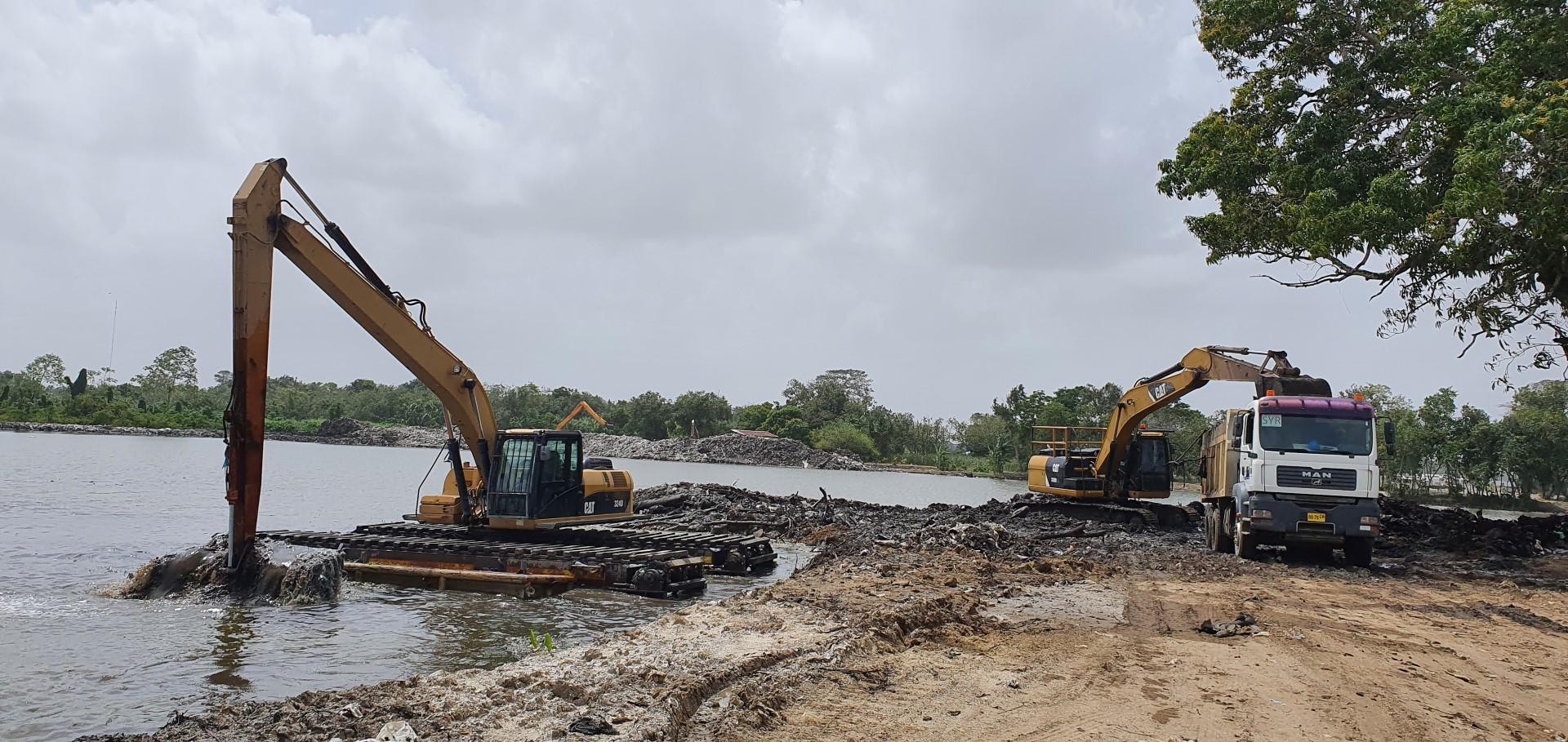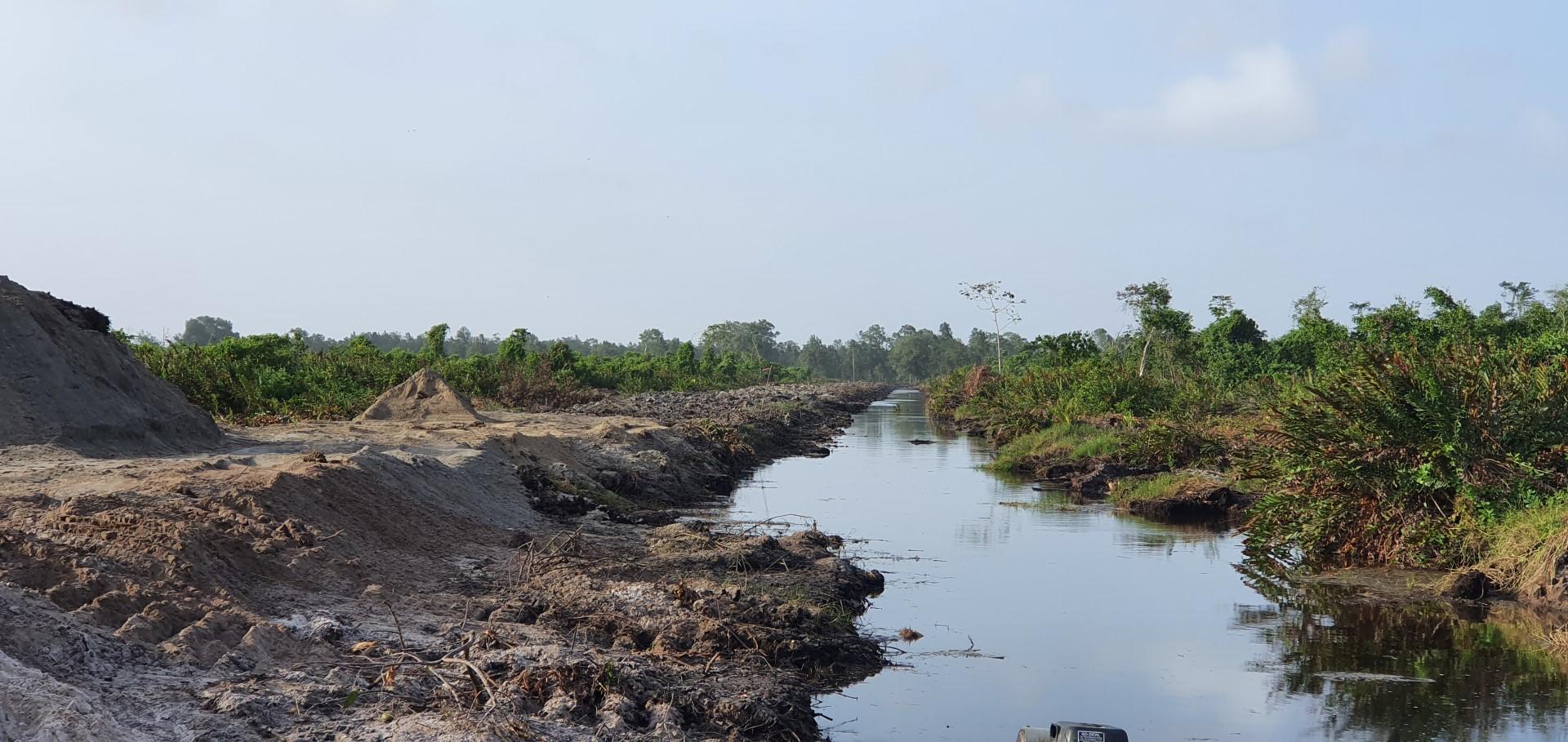 From trash to treasure
Cleaning up the area is our first step in the process of land development. And oh boy, we were surprised with the immense pile of trash! The whole property was a historical dump yard.
Together with our partners, we are cleaning all the swamps and turning them into beautiful lakes. We harvested shell sand material from the existing mining pits and raised the land. The first 8 ha of land is now almost fully developed. The swamp pits have been cleaned, deepened and the wide edges covered with clay and boulders. We did not simply close up the lagoons to sell as much land as possible, but maintained them to function as waterbuffers for flood prevention for the whole Paramaribo coastal region.
The land has been diked in to prevent flooding. During the main rainy season in the past few months, we have experienced that the diking in has been effective, since our land was spared from flooding. Canal roads have been created with a valve drainage system to drain excess water from the land to the sea efficiently. Part of the property has been raised with high quality clinker sand to a height of up to 3 meters!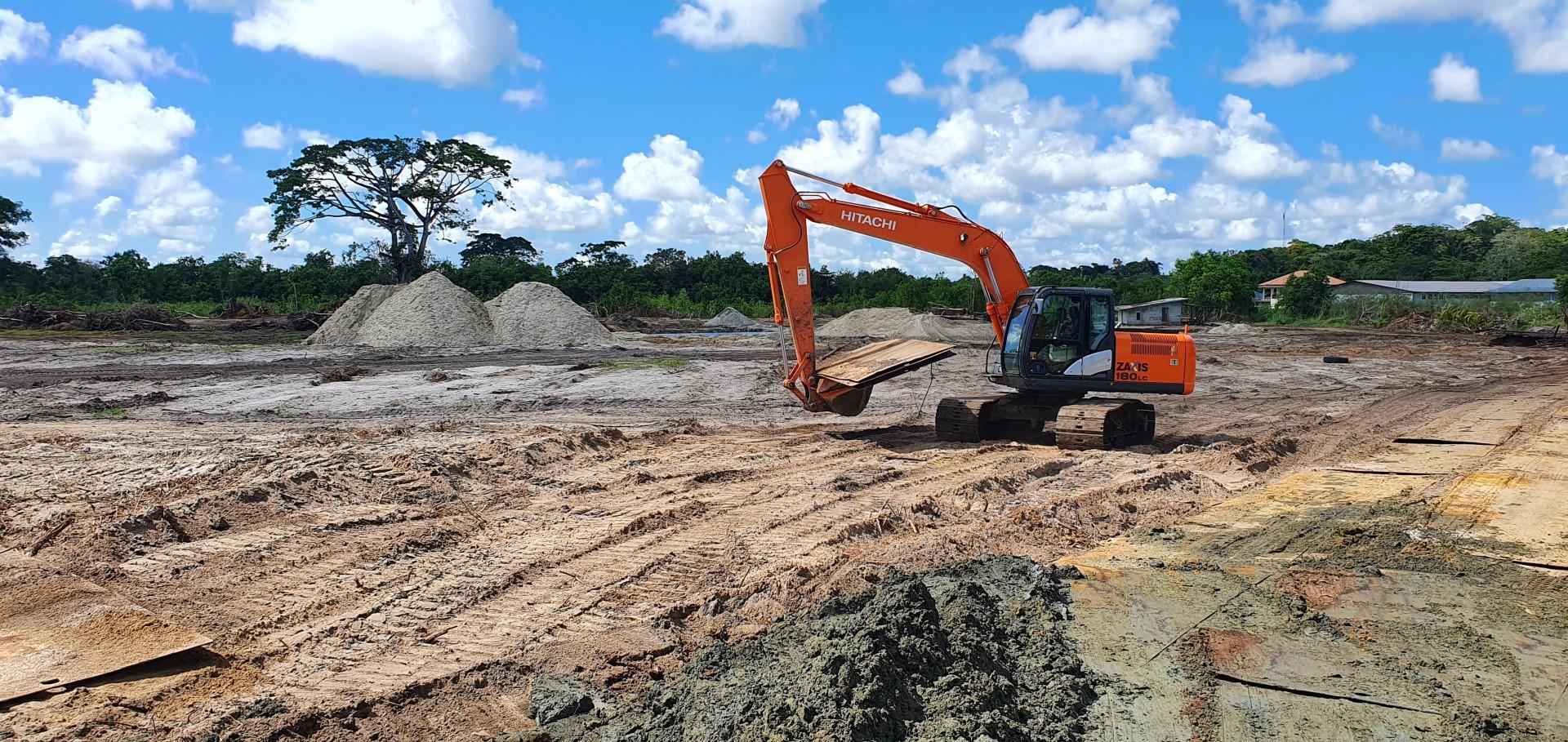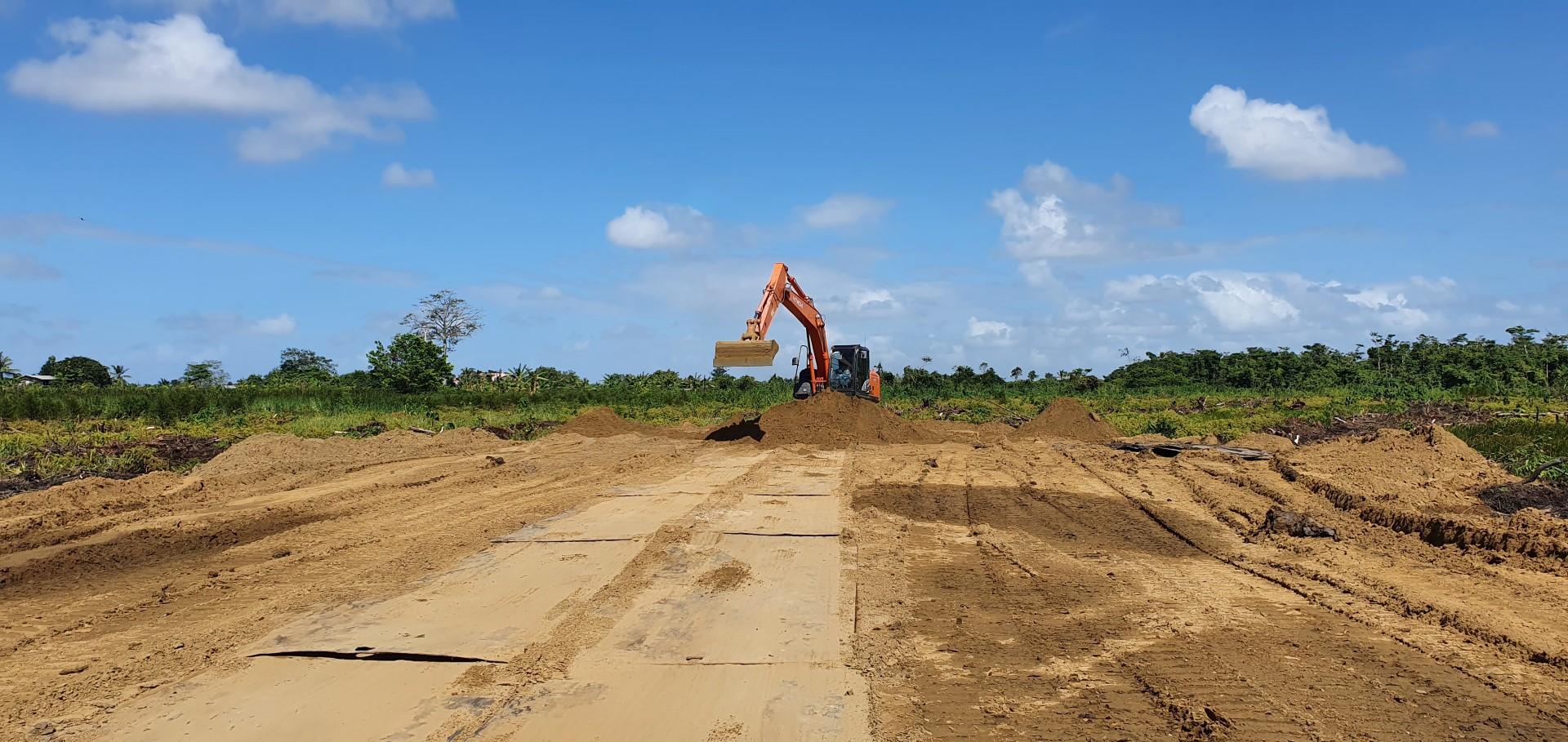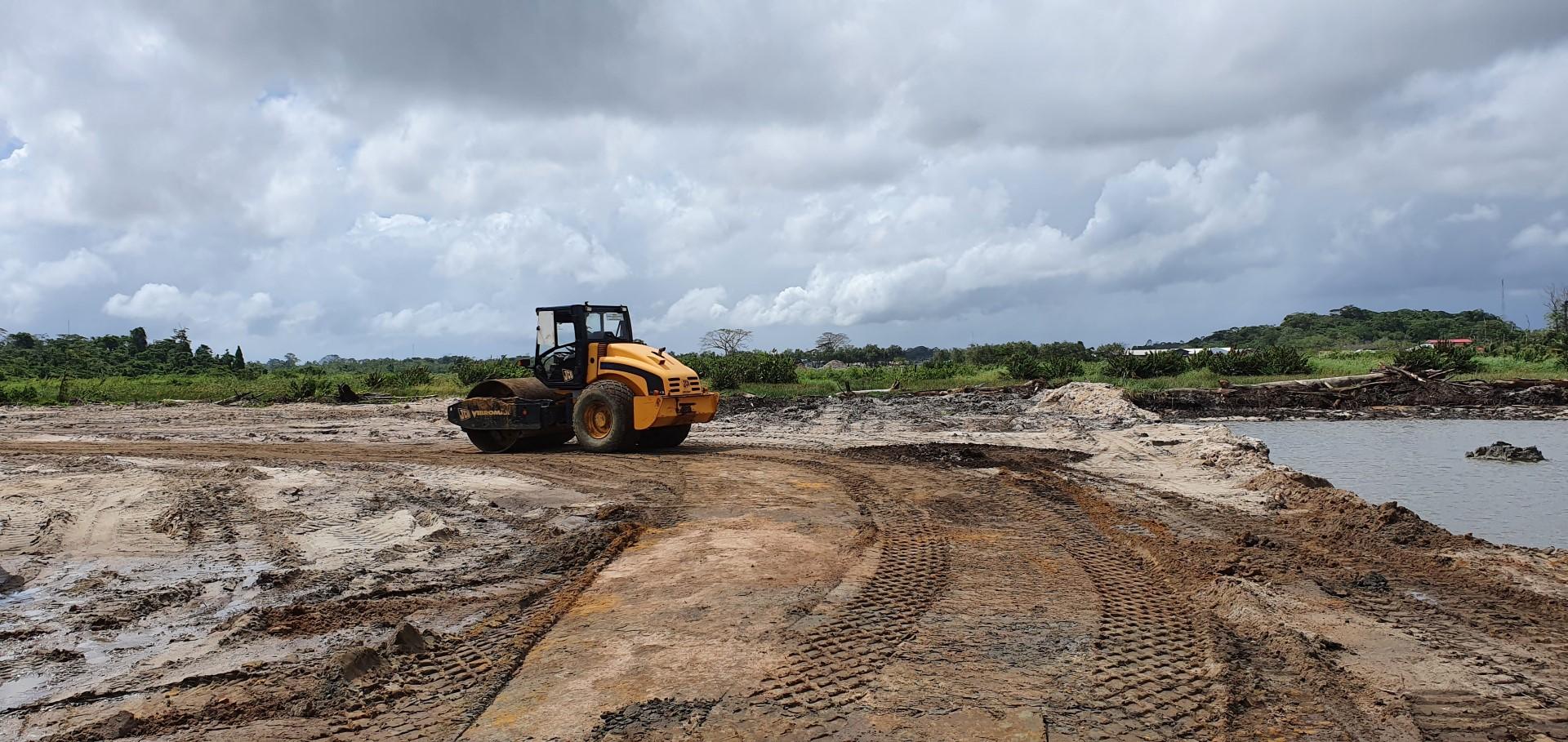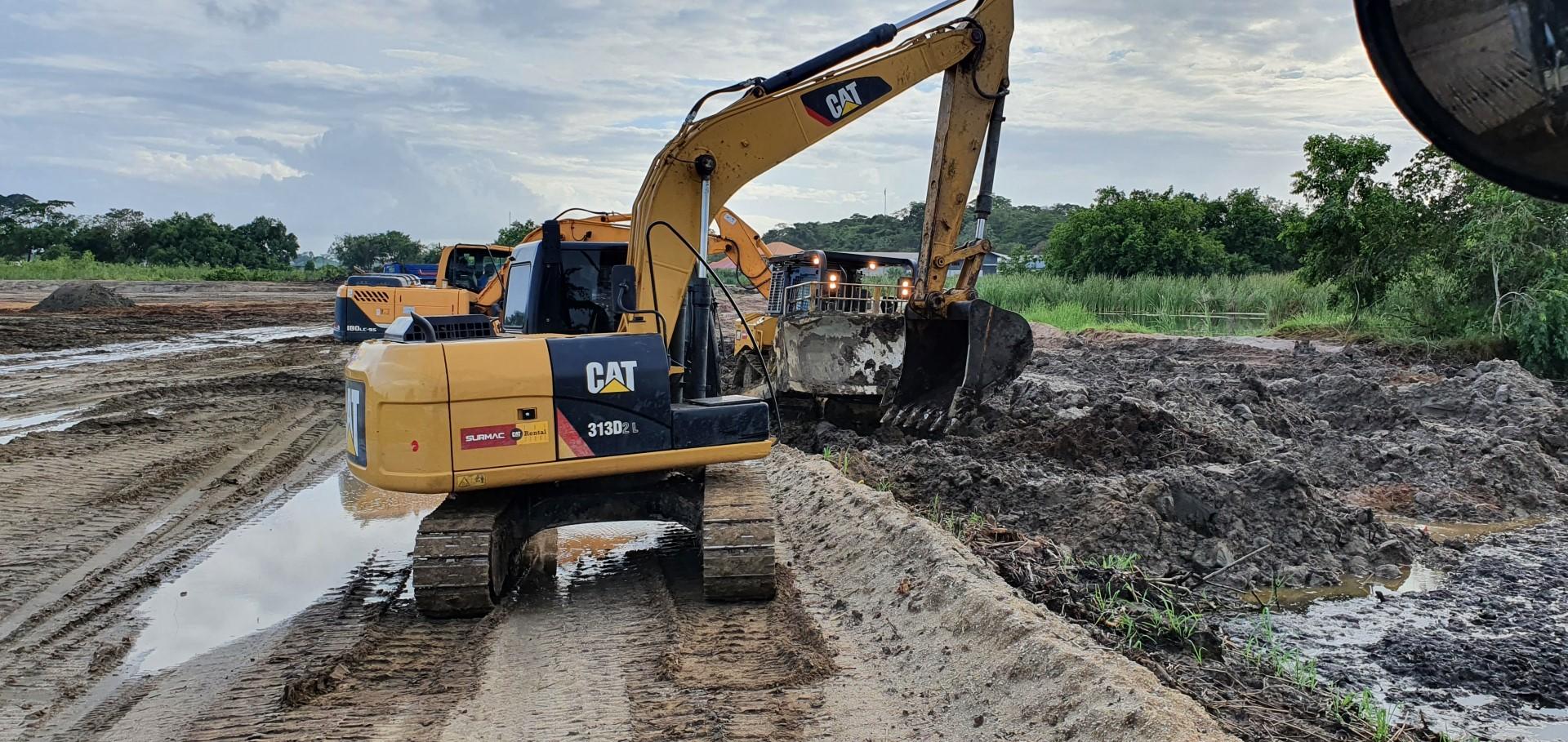 Infrastructure
During the land development phase the roads have been layered with wooden slabs and steel plates that are able to resist bad weather and sustain heavy machinery.
Because of this our team is able to work during all seasons. We create above the standards roads of 21 meters wide to allow safe pedestrian and cycling traffic, alongside the regular car traffic. Through the property a connection road is built to connect Nw. Charlesburgweg with the Brantimakaweg to create a new 'Ringweg' parallel to the existing one.
This new "Ringweg" reaches farther than the existing Ringweg. We go the extra mile and with the connection road we have created another major traffic solution up to district Wanica. This is a major breakthrough and an excellent example of how we can make a difference together.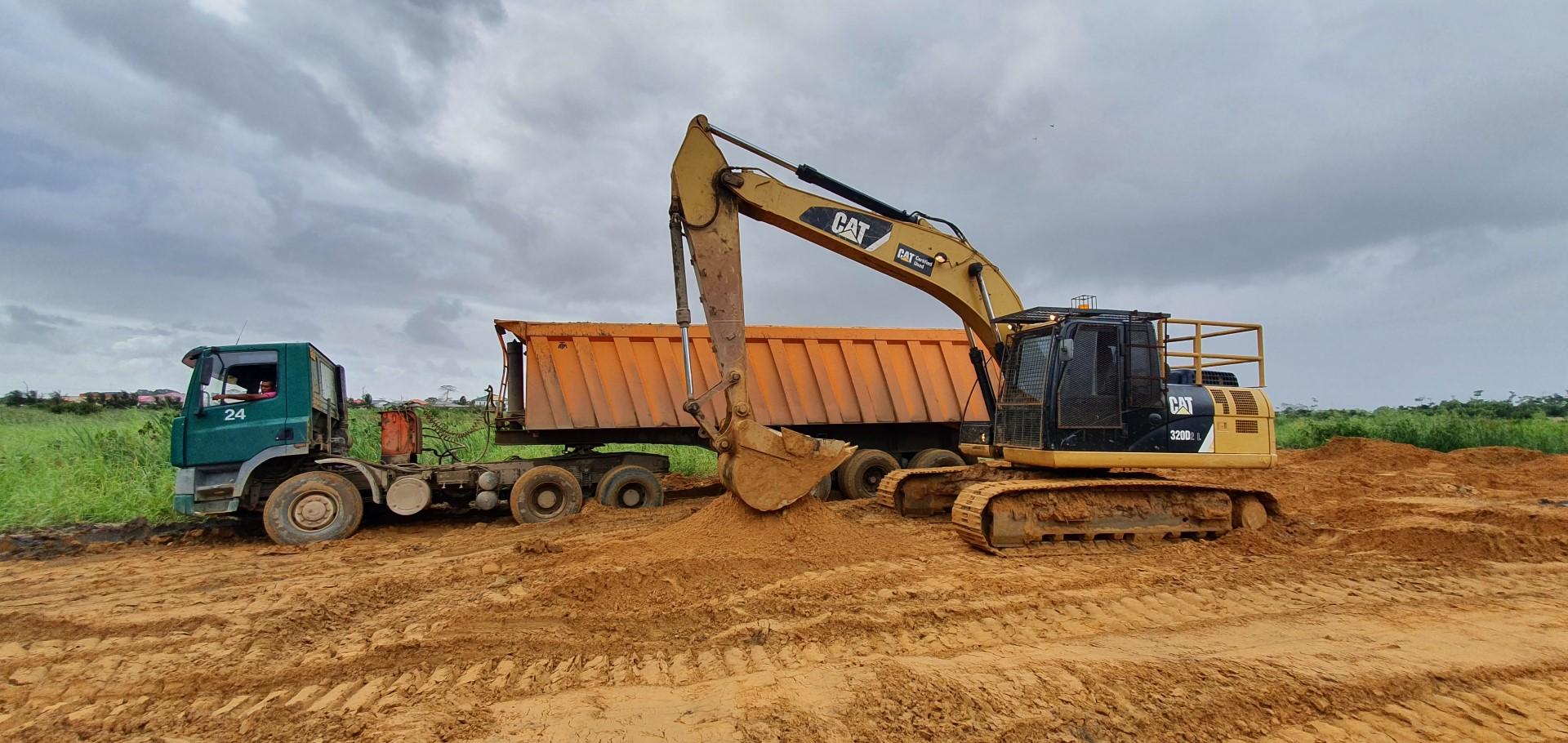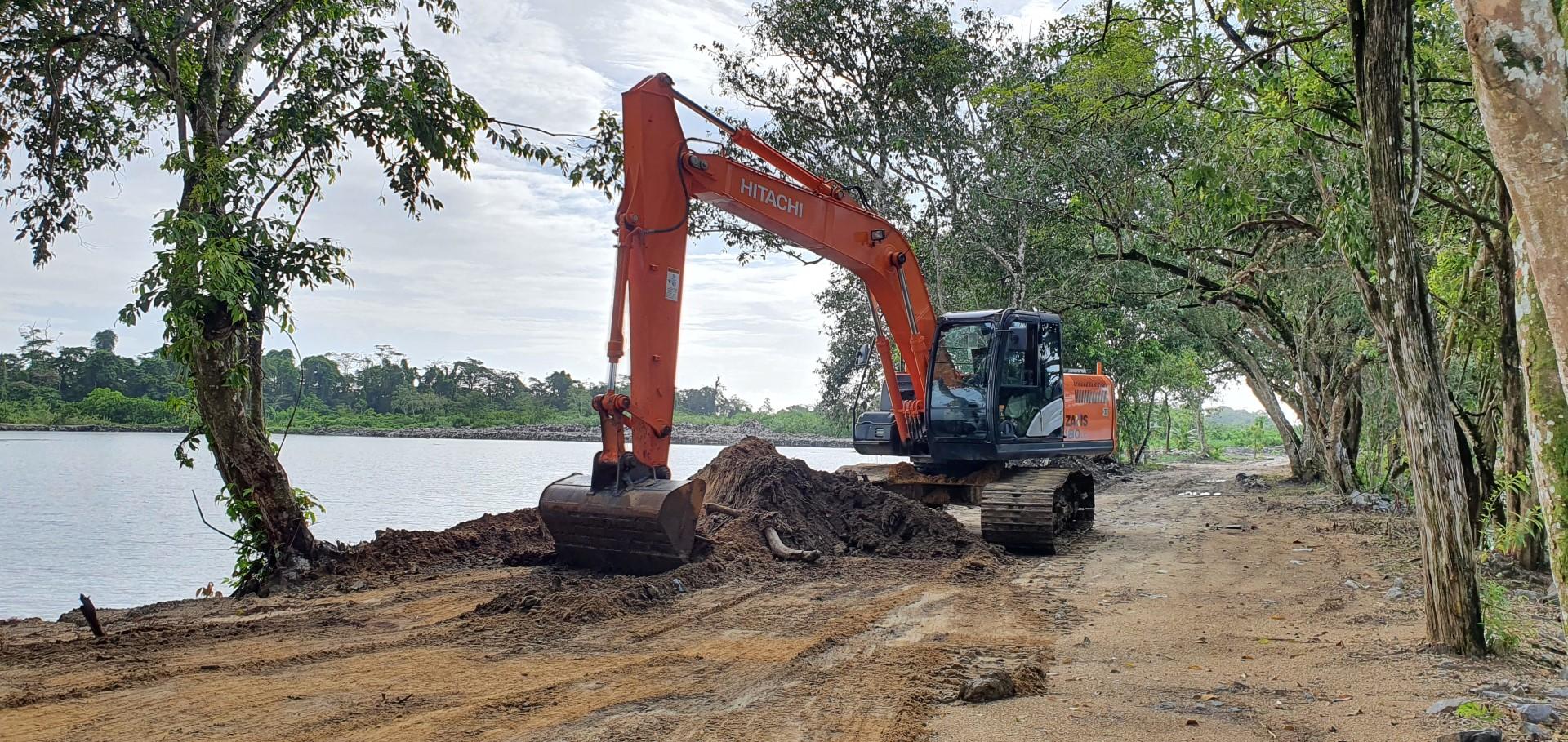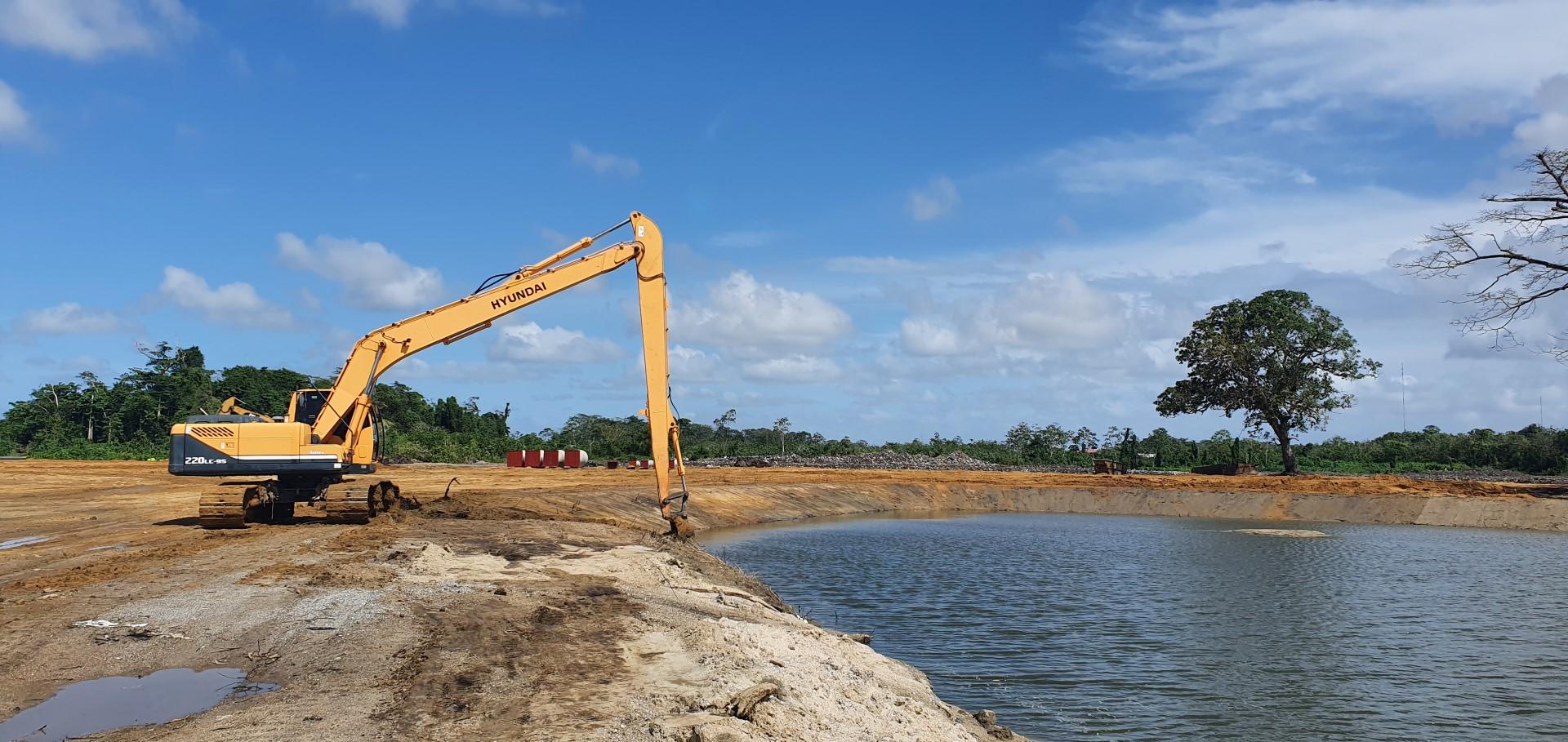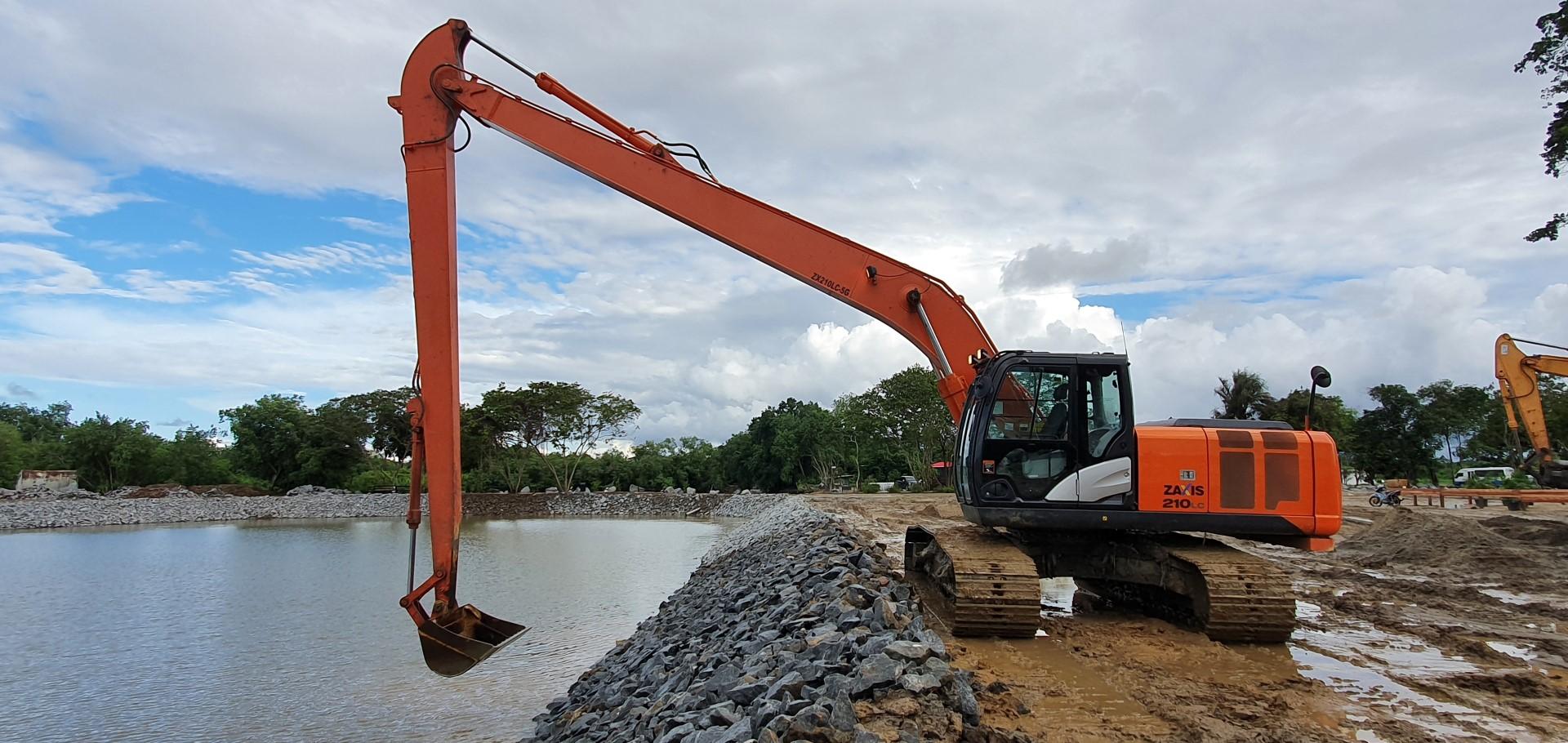 Are we there yet?
At this moment, we are working at maximum capacity to develop the framework of our city. All development activities are ongoing at a high pace. And we are making progress.
Despite all struggles, we are pushing thru. Because at Ring Harbour we believe that struggle means: successfully not giving up.
We consider risk to be the dancing partner of reward and we are confident that together we will achieve the dream. Yes, we can, and we WILL!