Master Plan
Ring Harbour
Our city Ring Harbour, an area of 115 ha, is divided into 4 (four) sections:
35 ha is currently being developed for commercial, residential and leisure purposes.
20 ha is allocated towards modern and sustainable infrastructure
10 ha consists of 'green gold' i.e. our extremely valuable mangrove forest. We commit ourselves to not only protect, but also take measures to promote growth of this forest.
50 ha is studied by environmental specialists in order to develop an ESIA (Environmental and Social Impact Assessment) report, which will guide us in our development activities
Our main goal is to develop the land and allow construction in such a way that we reduce and neutralize our carbon footprint and build a city that impacts the world's climate change. Other countries will be able to purchase carbon credits from Suriname to achieve their net-zero CO2 output as mandated by the Paris 2050 Climate Agreement.
We are currently focusing on development of Phase 1. Environmental specialists are currently conducting an ESIA study (Environmental and Social Impact Assessment). The outcome of this study will guide us in the further development activities of the remaining land.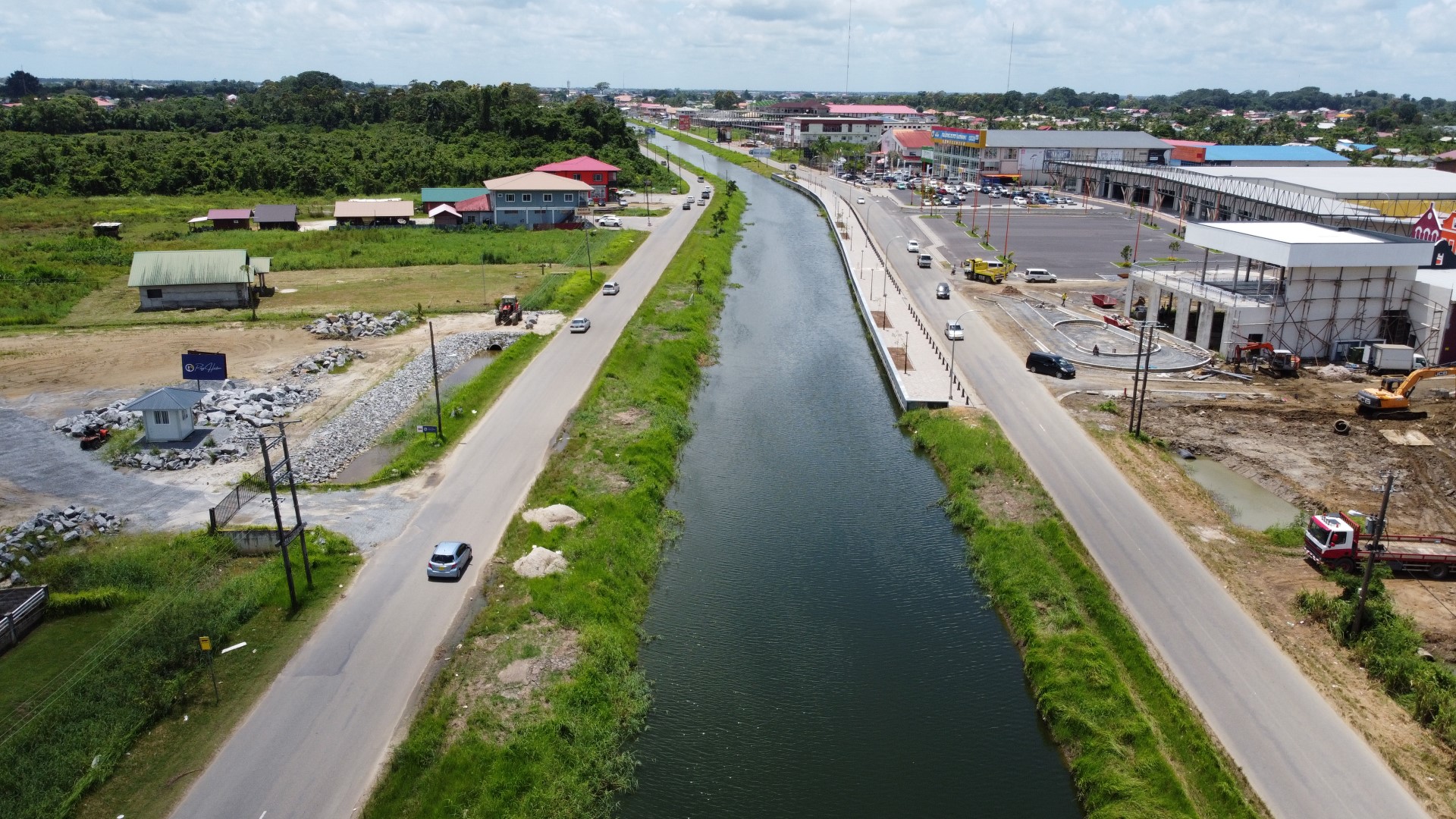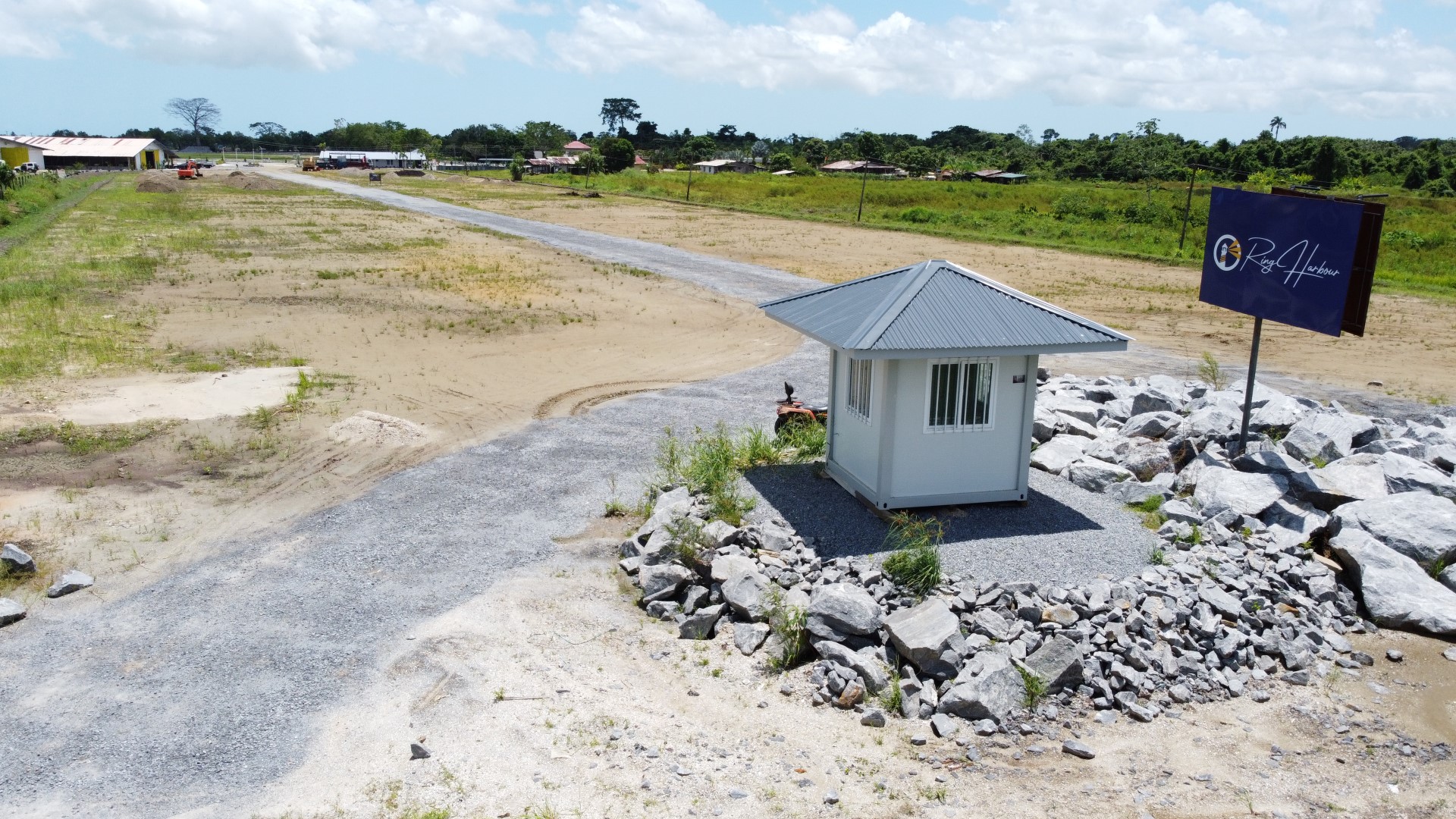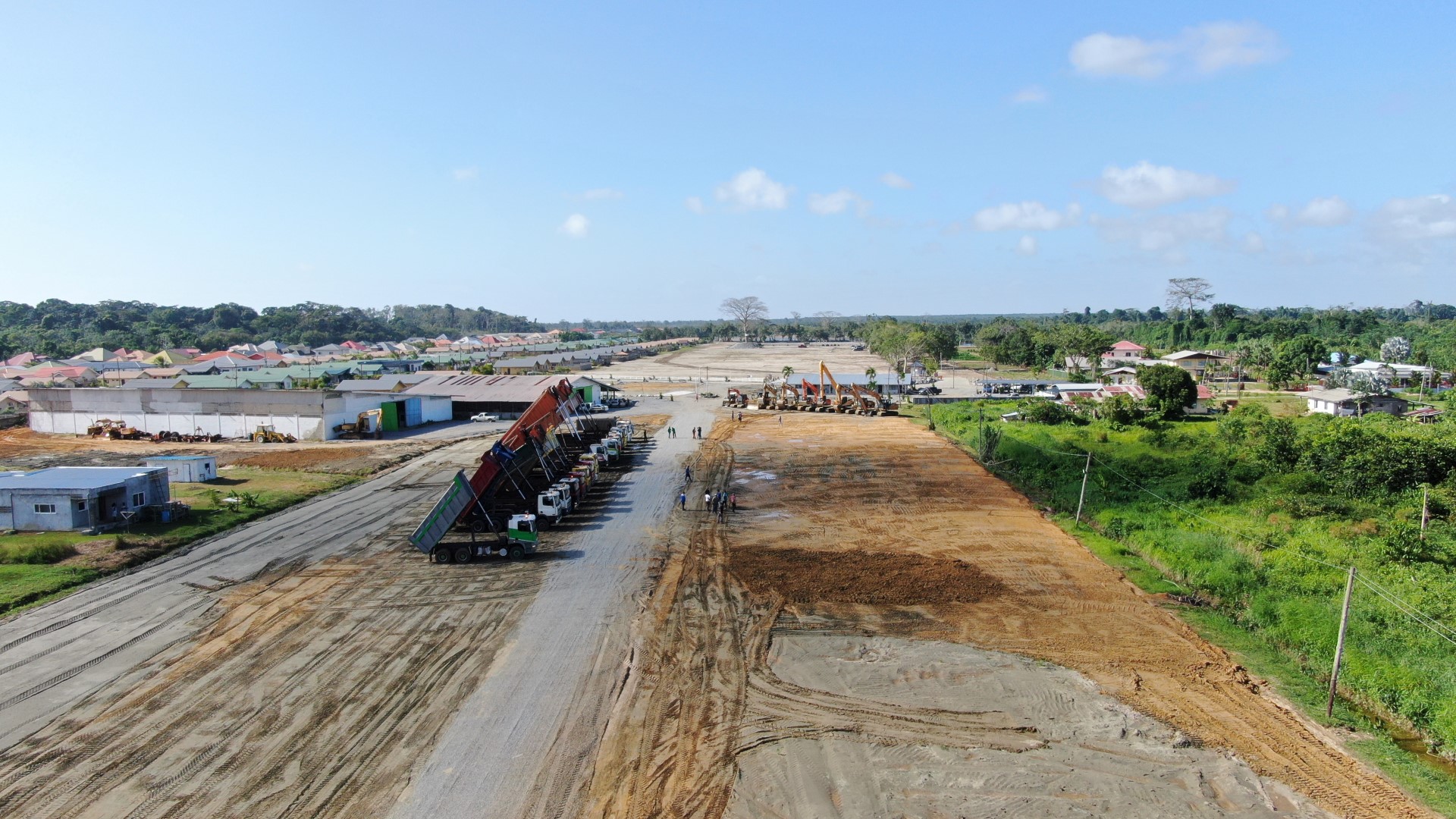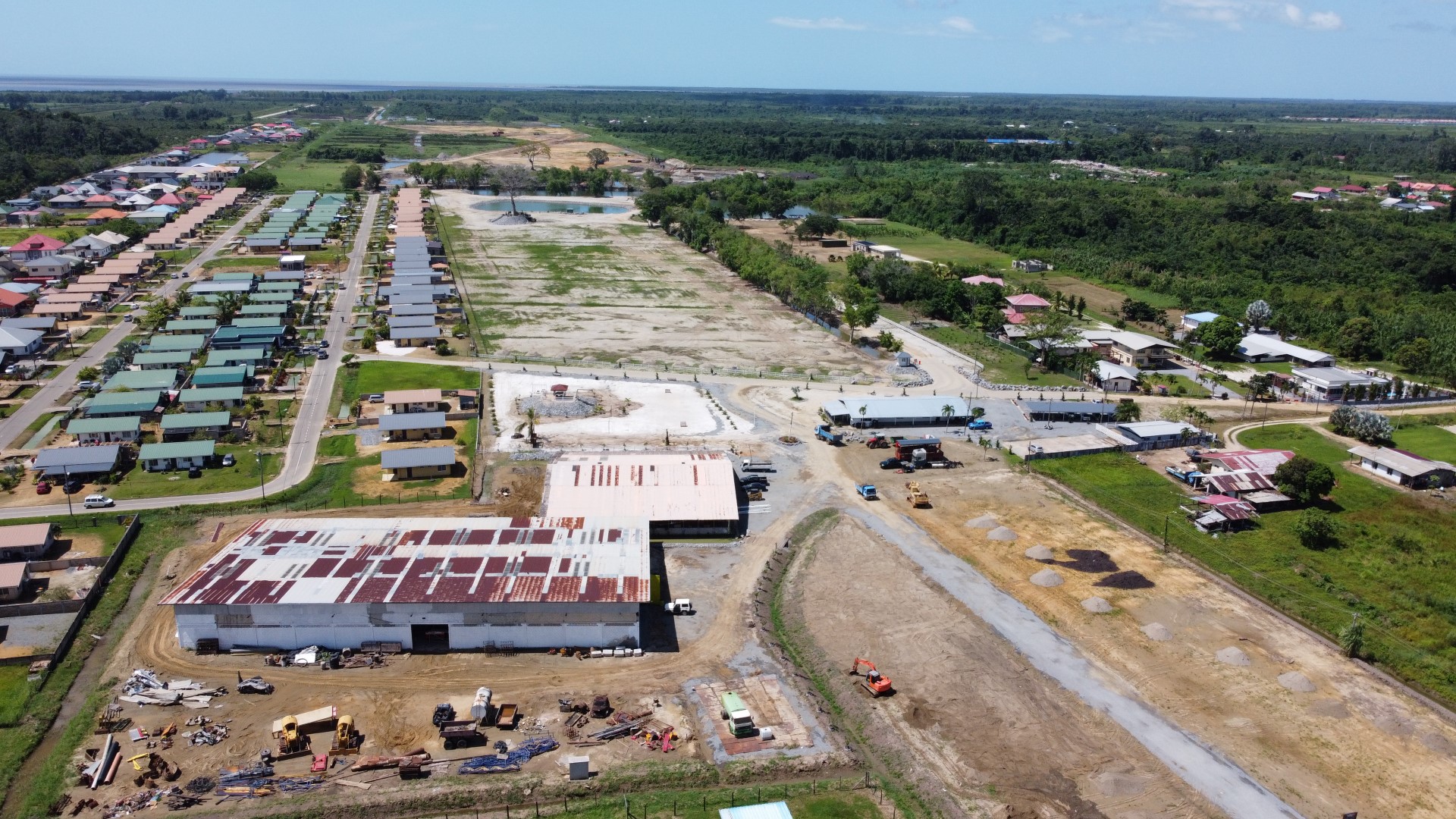 Commercial
The size of this district is 8 ha. The entrance will be via Ringweg North through a beautifully designed green park. This park will consist of a 21 meters wide, paved entrance road, which will also include bicycle and walking paths. A roundabout will form the center of the park with a landscaped waterfall and Ring Harbour logo.

Because we value the people and the environment, sufficient space has been reserved along the western part of the park for paved parking space and to facilitate the construction of a parking building. Parallel secondary roads will be built, intended for emergency services and for supplying businesses to prevent trucks or large heavy machinery to use the main roads. Paved cycling and walking paths, beautiful greenery and shade trees will be the distinctive features of this district to allow visitors to enjoy this part with freedom and joy.

The lots are intended for high quality office buildings, financial, business, conference and shopping centers, a university satellite campus and the development of nearly all sorts of indoor and outdoor leisure activities. Part of the Commercial District is reserved for Healthcare, Police Bureau and Fire Department.

The Commercial District includes a segment that will be offered for sale or lease to potential investors.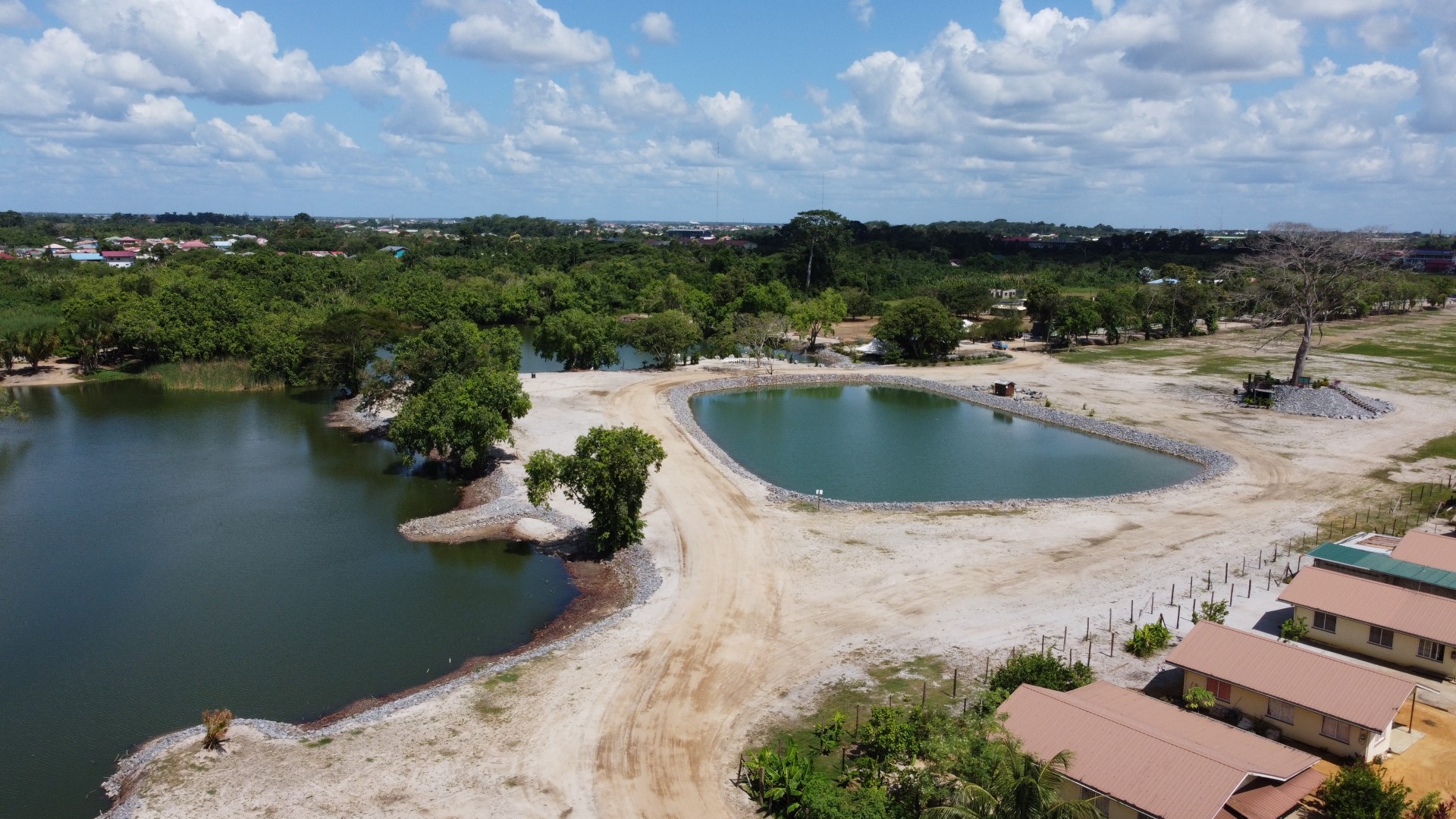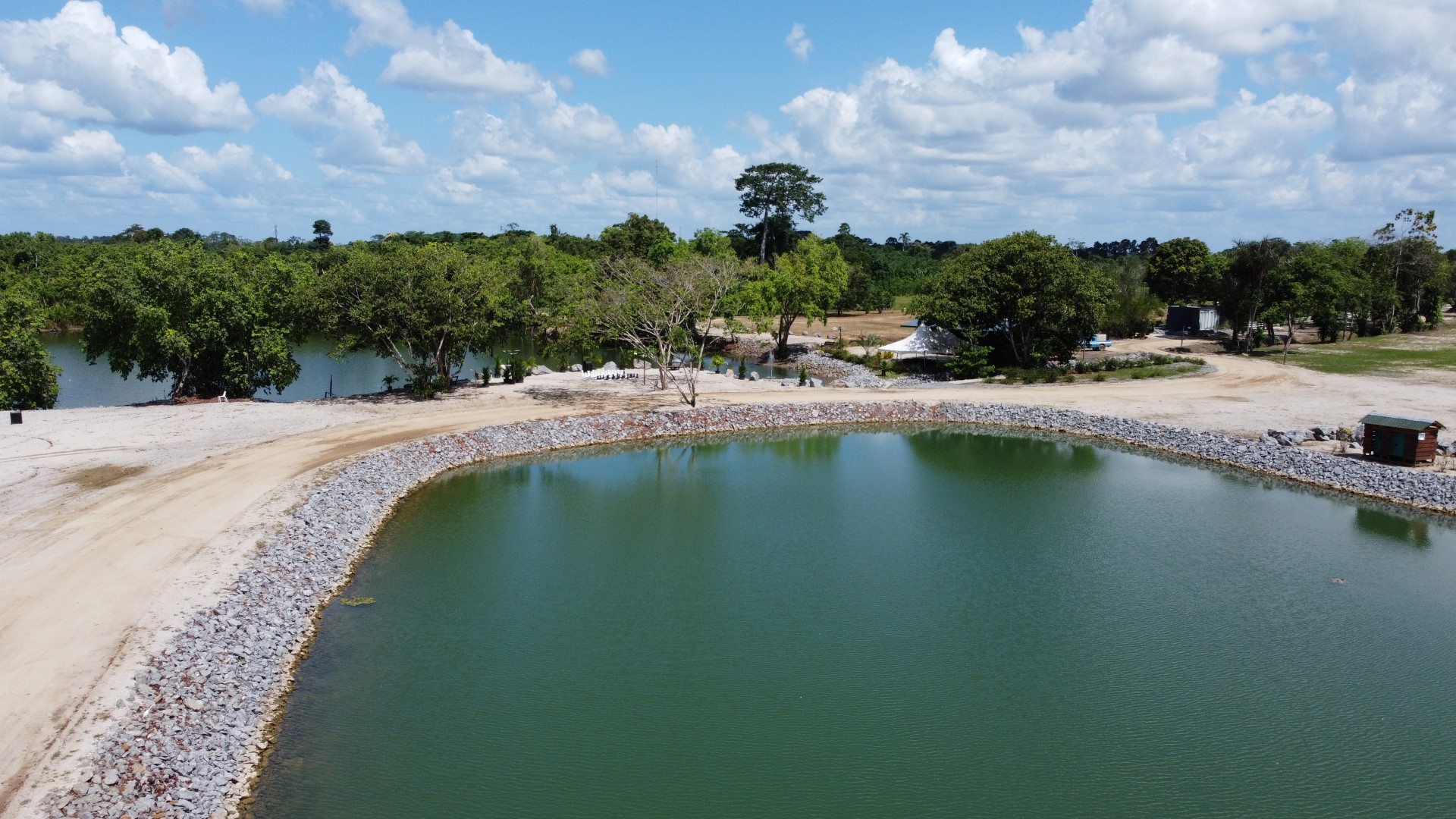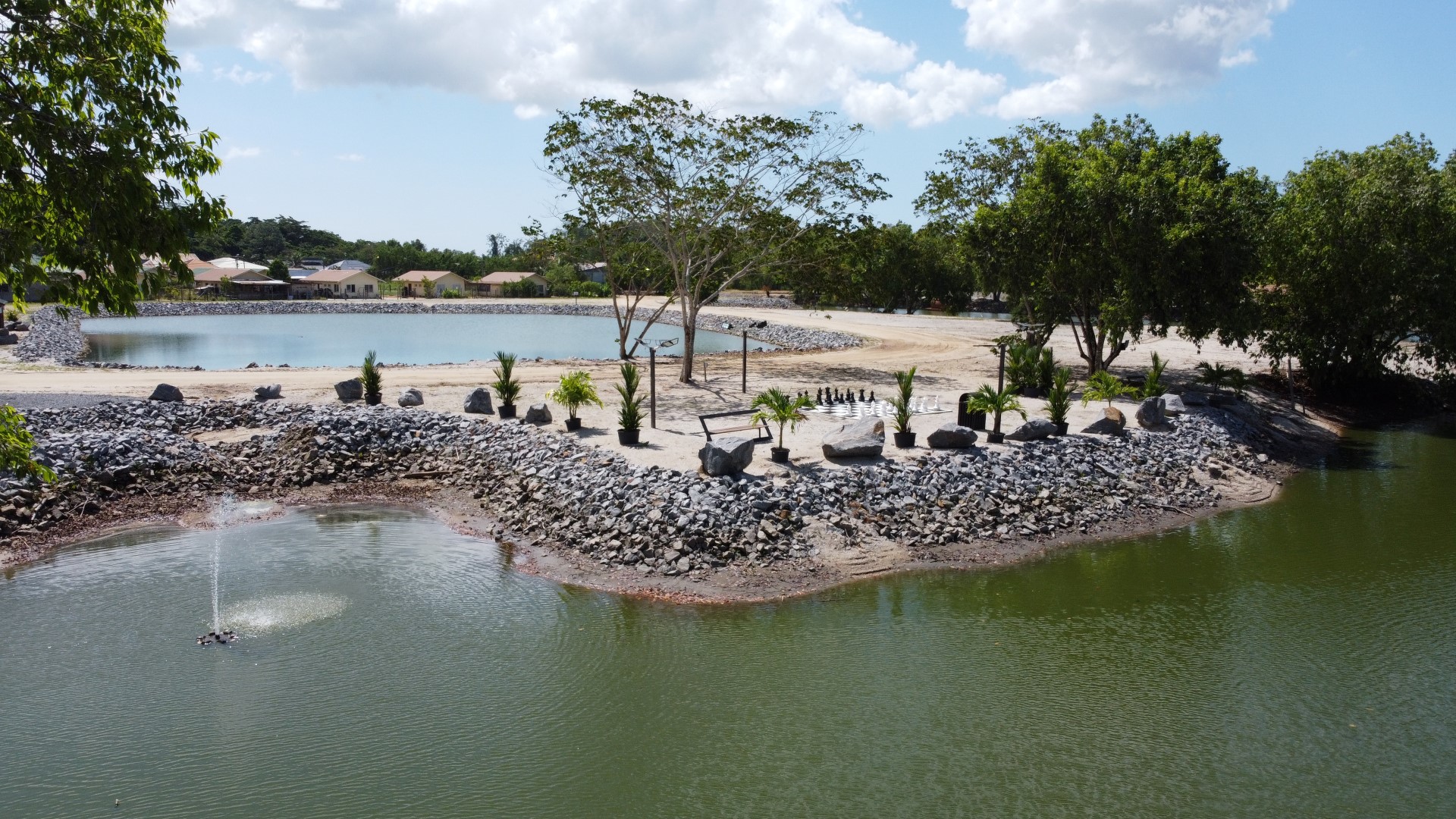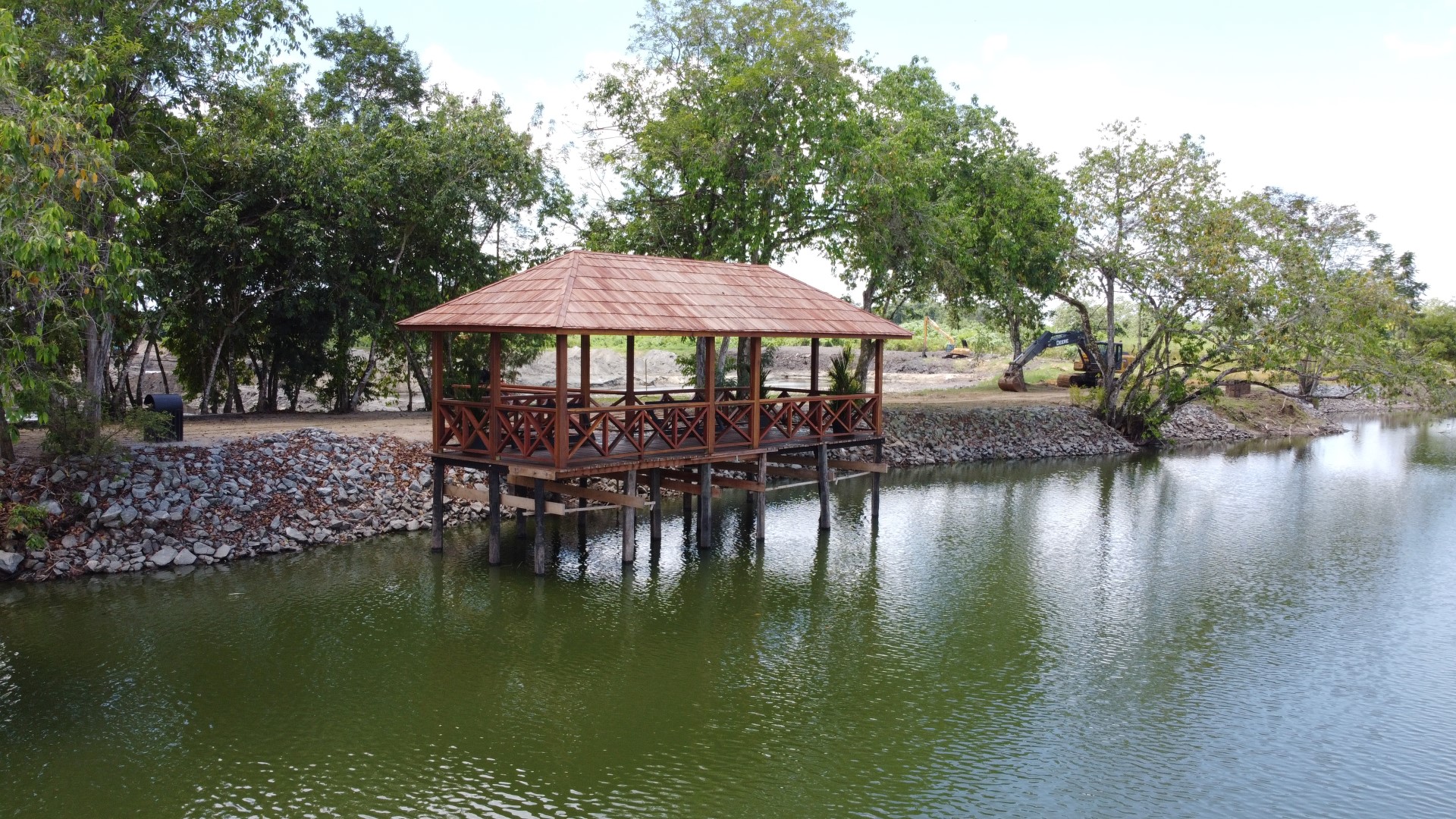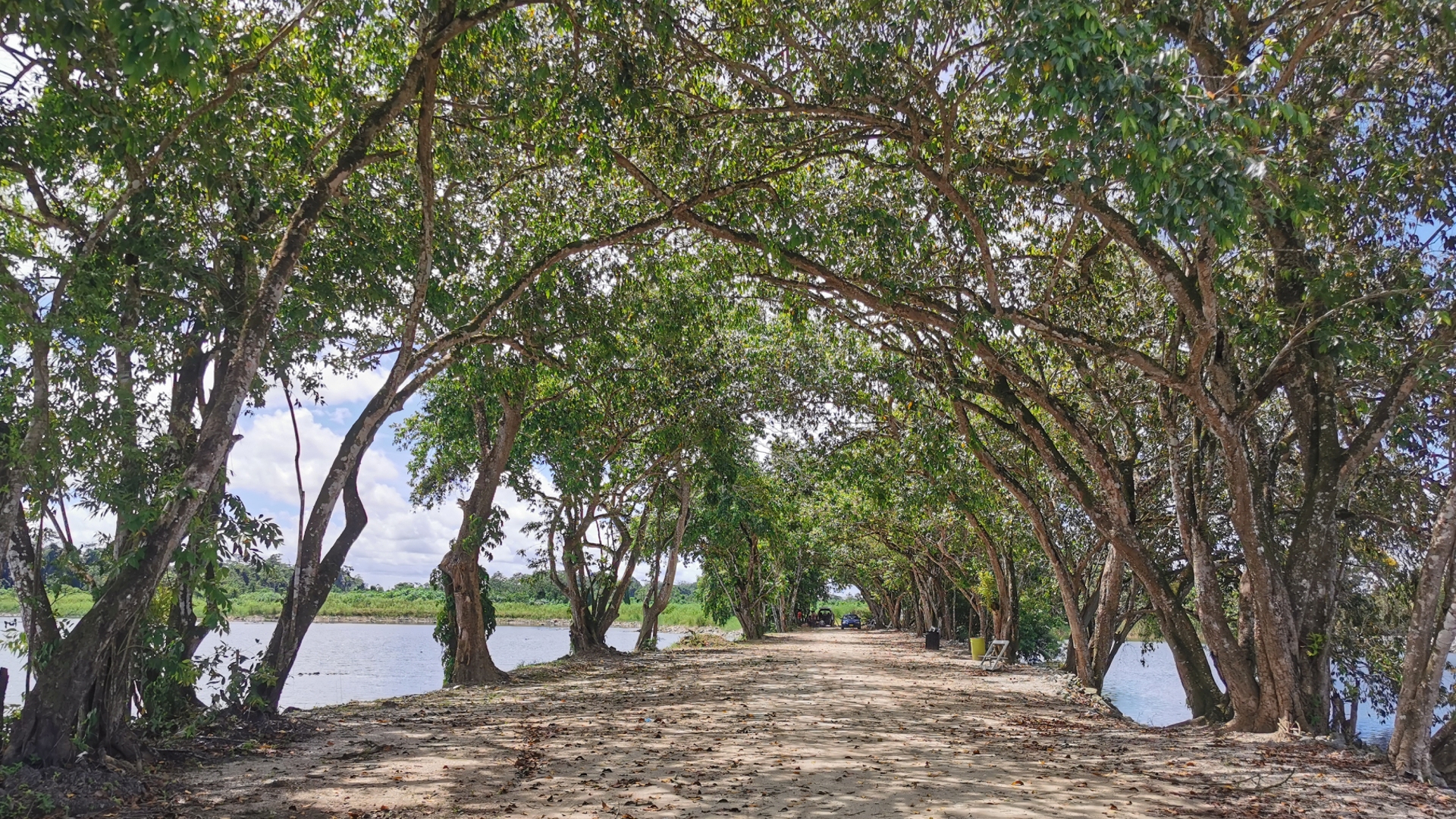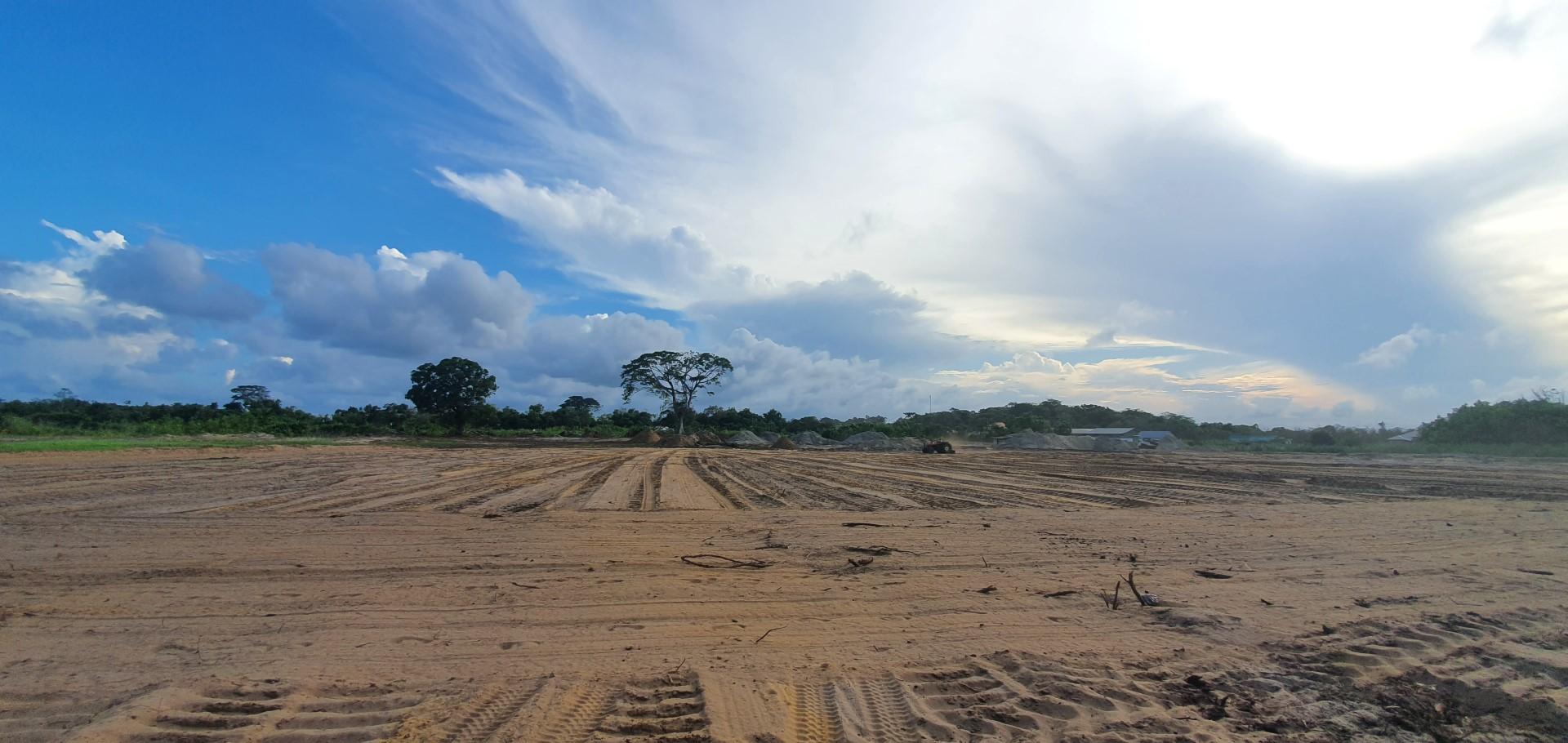 Residential
The entire residential district has a size of 20 ha.

The allotment here is "gated". The design of this area will have an open character. Some 'gated in gated' areas will be without fences and gates between the residential houses. Its entry and exit will be managed by an electronic system.

Ring Harbour will manage the City and will ensure that construction and maintenance meet high quality standards applicable to international best practices.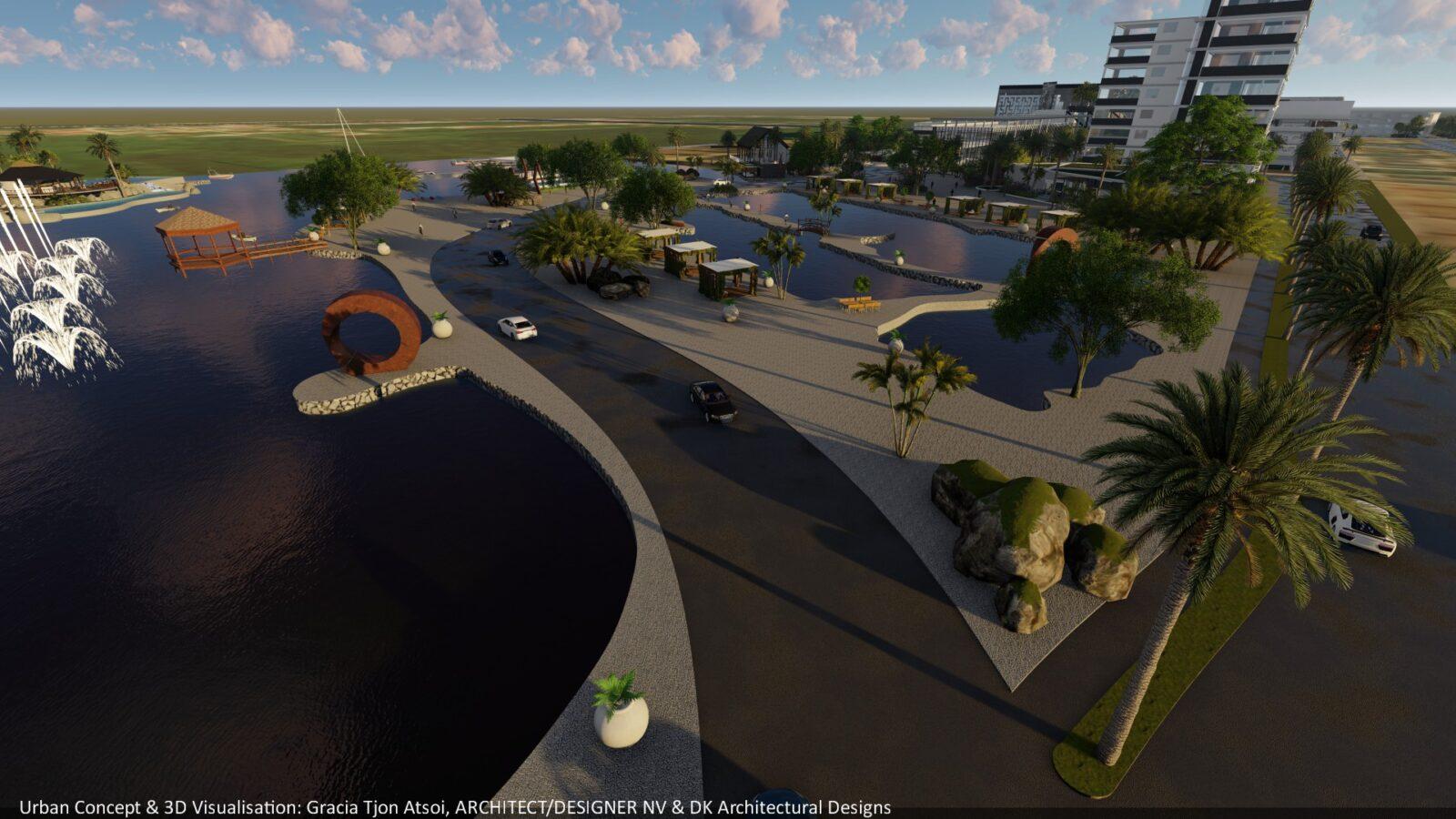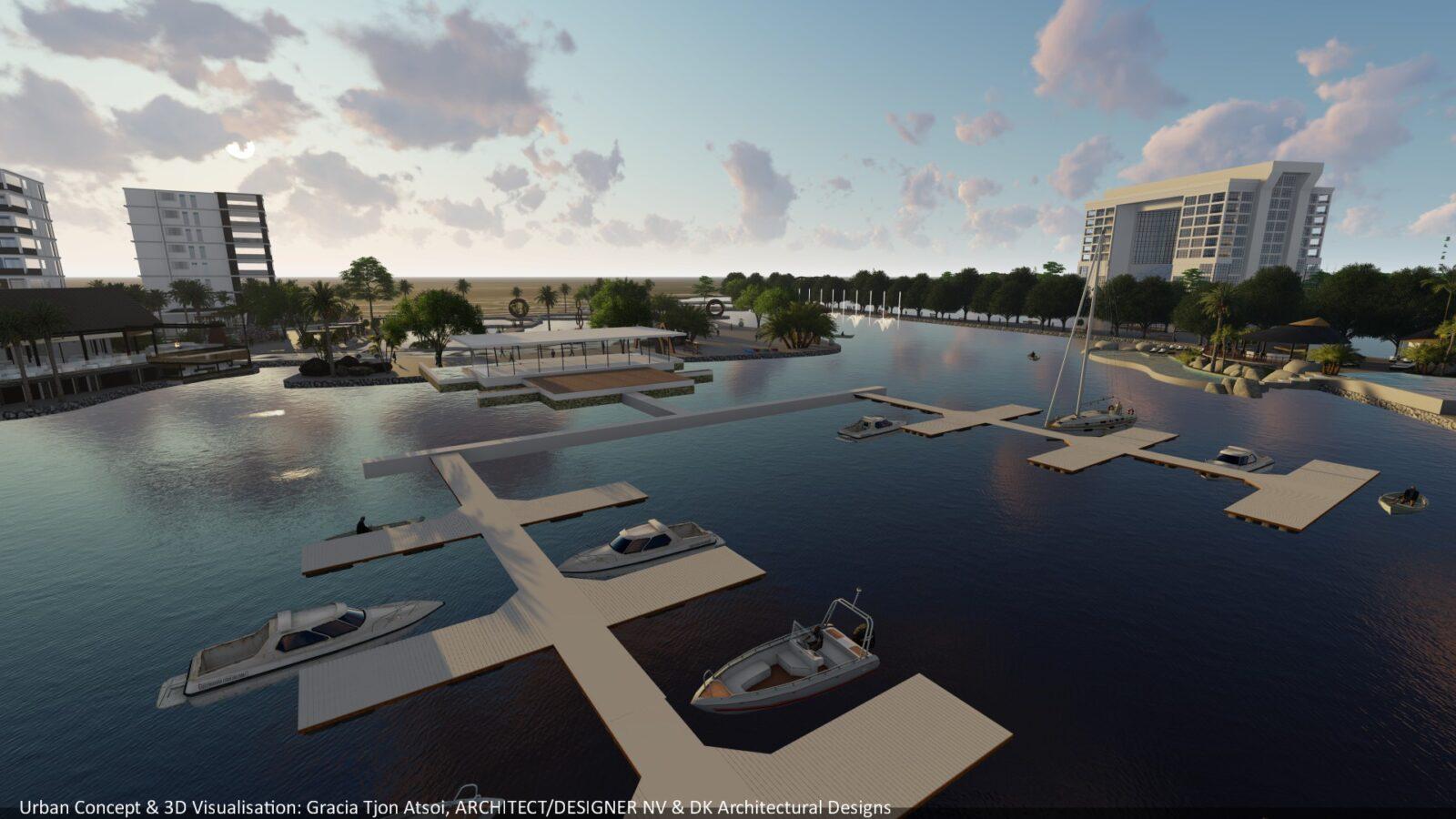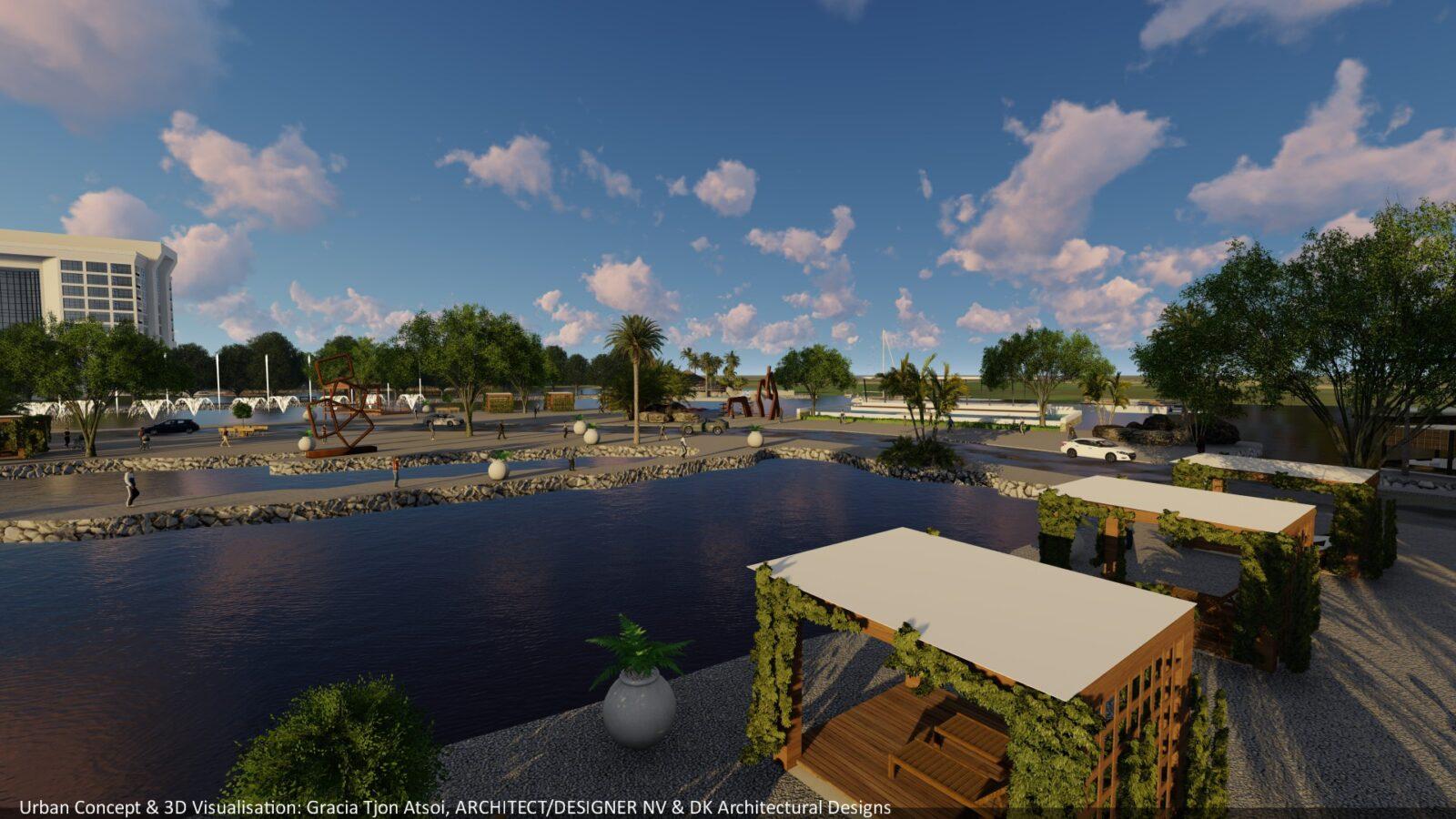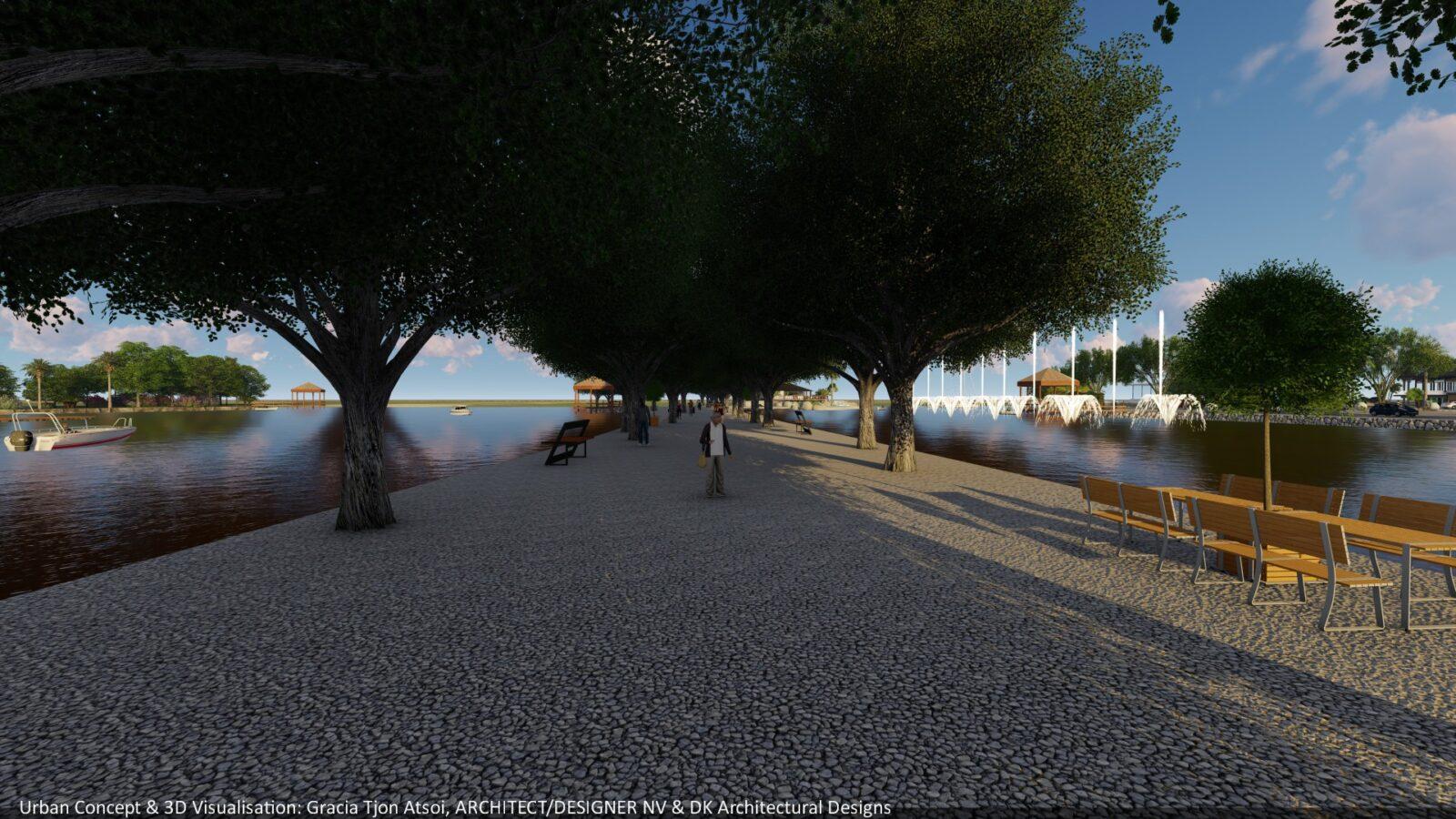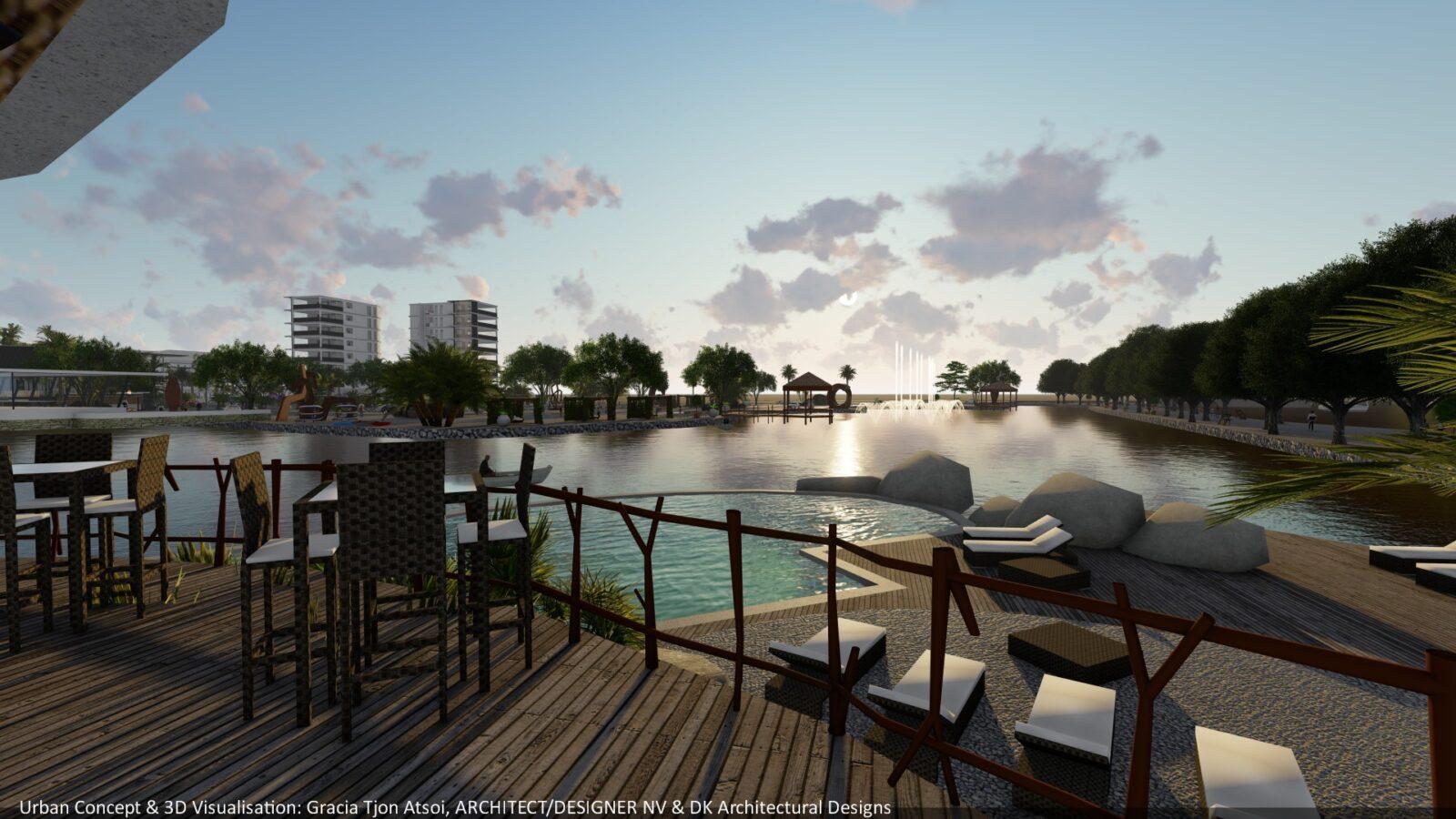 Marina Park
Exclusively new in Suriname! The Marina District holds 4 ha water (lakes) and 3 ha land for lease.

The land part has high quality shell sand and very deep layers of sand, which makes it ideal for the construction of high rises. The Marina district will – as the name suggests – adjoin the water and in the future a modern dock for boats and other pleasure craft will be constructed.

Access to the Ring Harbour Marina from the Atlantic Ocean will be facilitated via a wide channel lake.
Newsletter
Sign up to our newsletter!